News & Events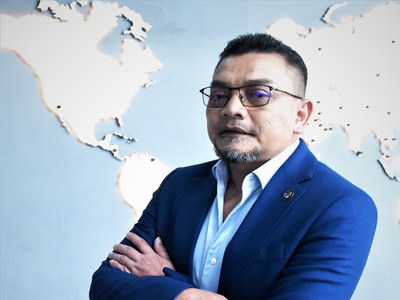 06 Jan
2022
PROTON APPOINTS ROSLAN ABDULLAH AS DEPUTY CHIEF EXECUTIVE OFFICER
Subang Jaya, 6 January 2022 -   PROTON would like to announce the appointment of Roslan Abdullah, to the post of Deputy Chief Executive Officer. He officially assumed his duties on 1 January 2022.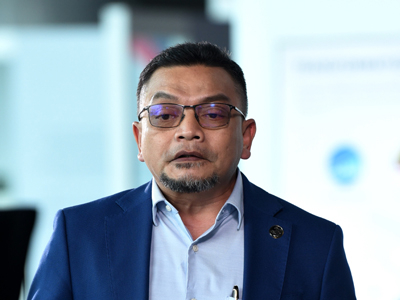 04 Jan
2022
PROTON ENDS 2021 WITH THIRD CONSECUTIVE YEAR OF SALES GROWTH
Subang Jaya, 4 January 2022 -  Following 12 pandemic affected months, national car maker PROTON ended 2021 on a high note. By selling 14,147 units in December, total sales for the year closed at 114,708 units (domestic + export), the highest closing figure since 2014.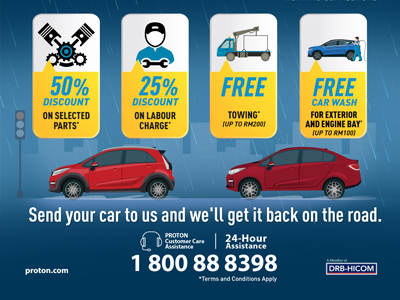 30 Dec
2021
PROTON OFFERS ADDITIONAL ASSISTANCE TO FLOOD VICTIMS
Subang Jaya, 30 December 2021 -  As the scale of the damage caused by the recent floods becomes more apparent, PROTON has announced an enhanced assistance package for its customers whose cars were damaged to ease their financial burden.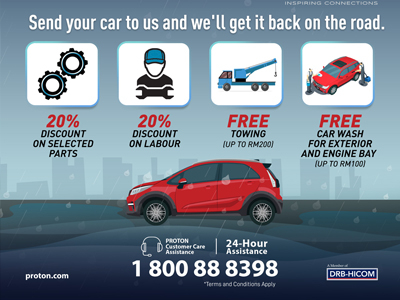 22 Dec
2021
PROTON OFFERS ASSISTANCE TO CUSTOMERS AFFECTED BY FLOODS
Subang Jaya, 22 December 2021 - In light of the recent flooding that has affected parts of the Central and East Coast regions of Peninsular Malaysia, national automotive brand PROTON is aiding customers whose cars may have been affected or damaged.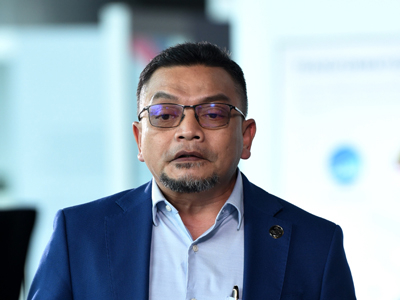 02 Dec
2021
PROTON SALES EXCEED 100,000 UNITS FOR THIRD YEAR IN A ROW
Subang Jaya, 02 December 2021 - National car maker PROTON has broken through the 100,000 sales barrier for a third year in succession.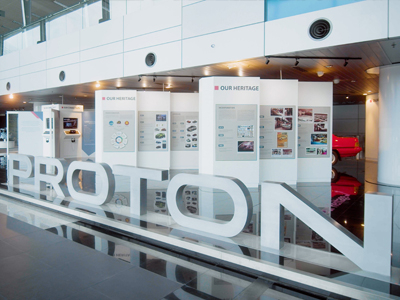 26 Nov
2021
PROTON UNVEILS NEW BRAND GALLERY
Subang Jaya, 26 November 2021 - National car maker PROTON today officially unveiled its new brand gallery.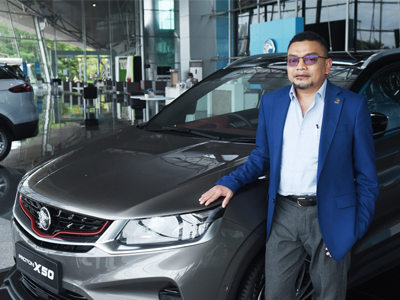 03 Nov
2021
PROTON SALES EXCEED 2020 VOLUME
Subang Jaya, 03 November 2021 - Following a successful October when sales grew by 28.7% compared to the previous month, national car maker PROTON has now exceeded its year-to-date (YTD) sales volume from last year.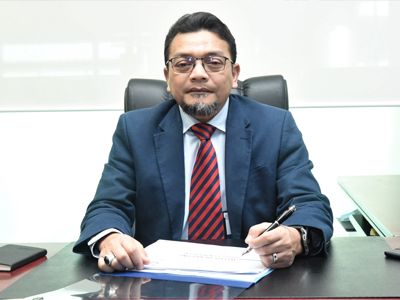 15 Oct
2021
PROTON LAUNCHES LUBRICANTS RANGE
Subang Jaya, 15 October 2021 - Malaysian car manufacturer PROTON today announced the launch of a range of lubricants formulated exclusively for its cars.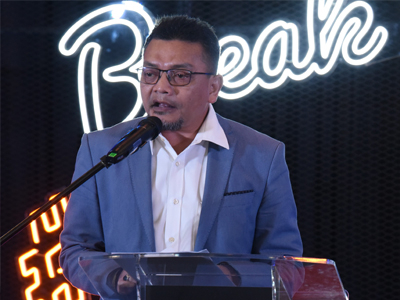 05 Oct
2021
PROTON SALES EXCEEDS 10,000 UNITS IN FIRST FULL MONTH AFTER MCO
Subang Jaya, 05 October 2021 - The first full month of restored market conditions was a productive one for national car maker PROTON as the company garnered 10,380 of sales to retain its hold of second place in Malaysia's automotive sales table.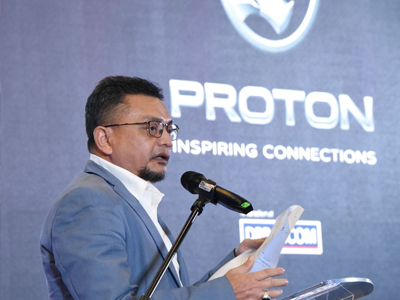 08 Sep
2021
PROTON AIMS FOR SALES RECOVERY IN FINAL 4 MONTHS OF 2021
Subang Jaya, 08 September 2021 - Following nearly three months of difficult market conditions due to Covid-19 prevention measures, national car maker PROTON is aiming to finish 2021 strongly.