DESIGN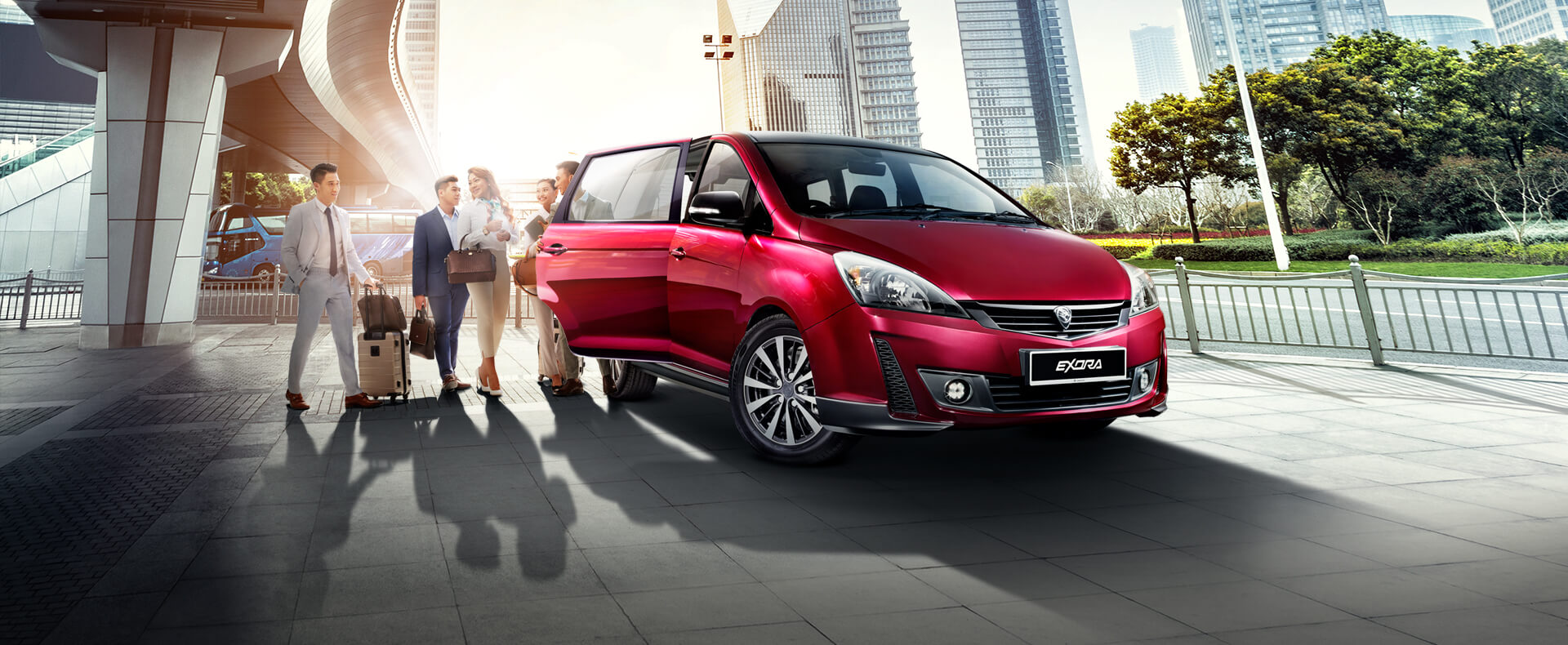 SLEEKNESS IN SIZE.
From top to bottom, the Exora spells style with space. Rolling up with a black roof top, two types of flashy alloy wheels and LED DRLs, get ready for a stylish, smooth and comfortable ride.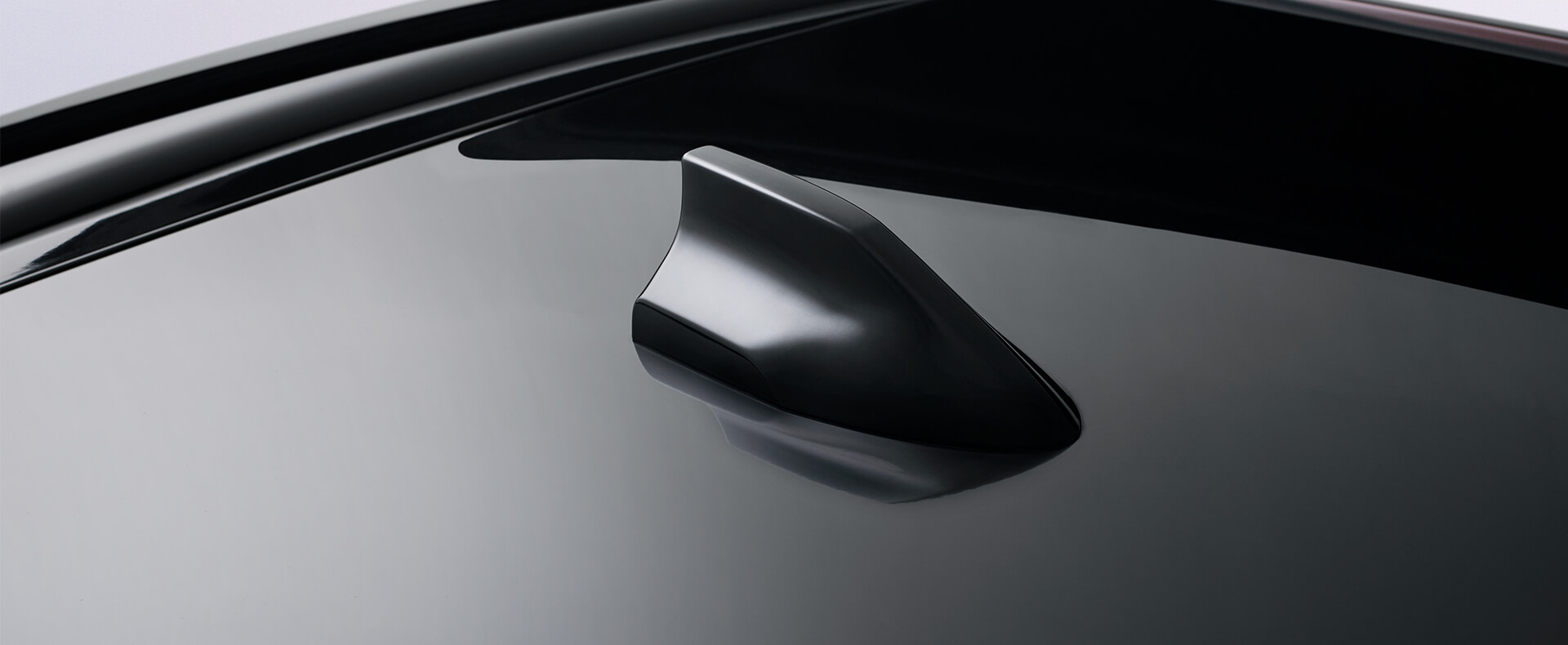 Black Roof Top* and Shark Fin Antenna.
Turn your MPV into a sleek style seeker with our black roof top and shark fin antenna design.
*Available in Premium variant only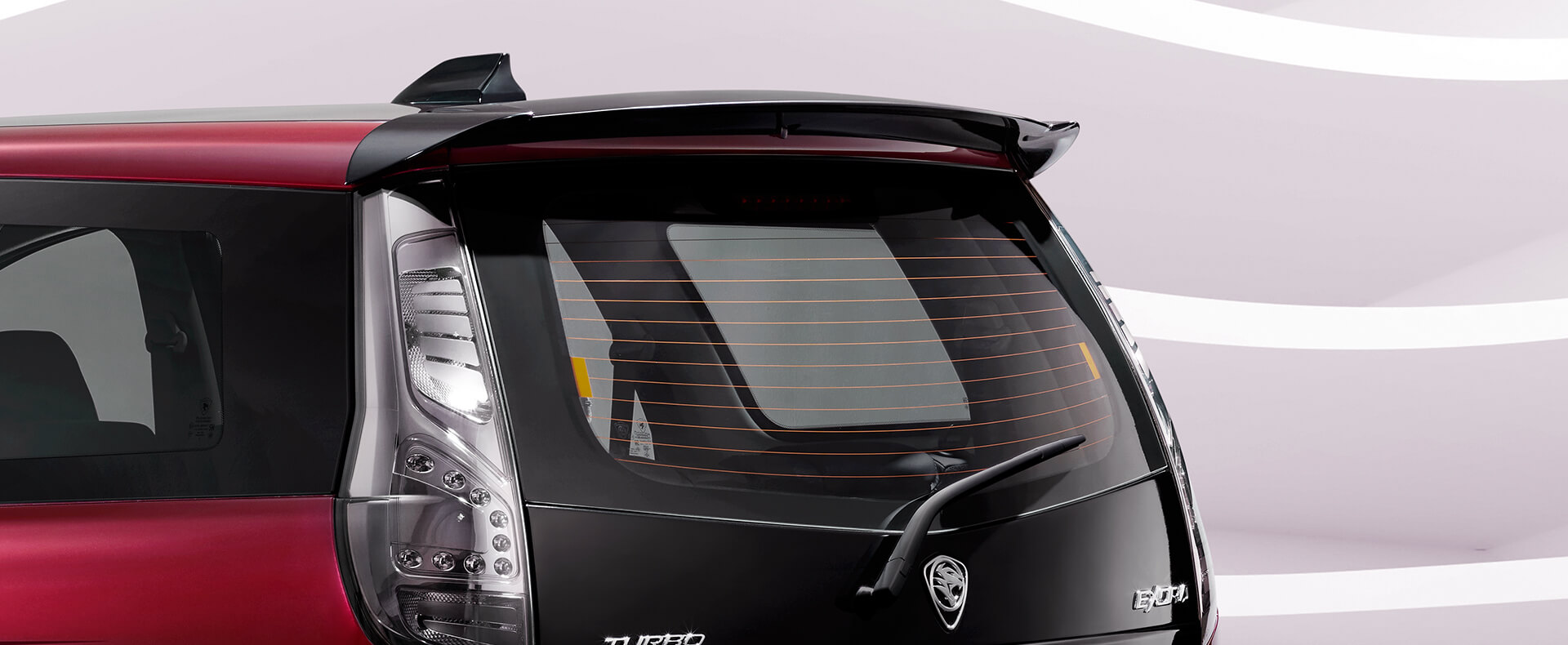 Rear Spoiler.
Your ride will flow like a pro with our stylish rear spoiler.
*Available in Premium variant only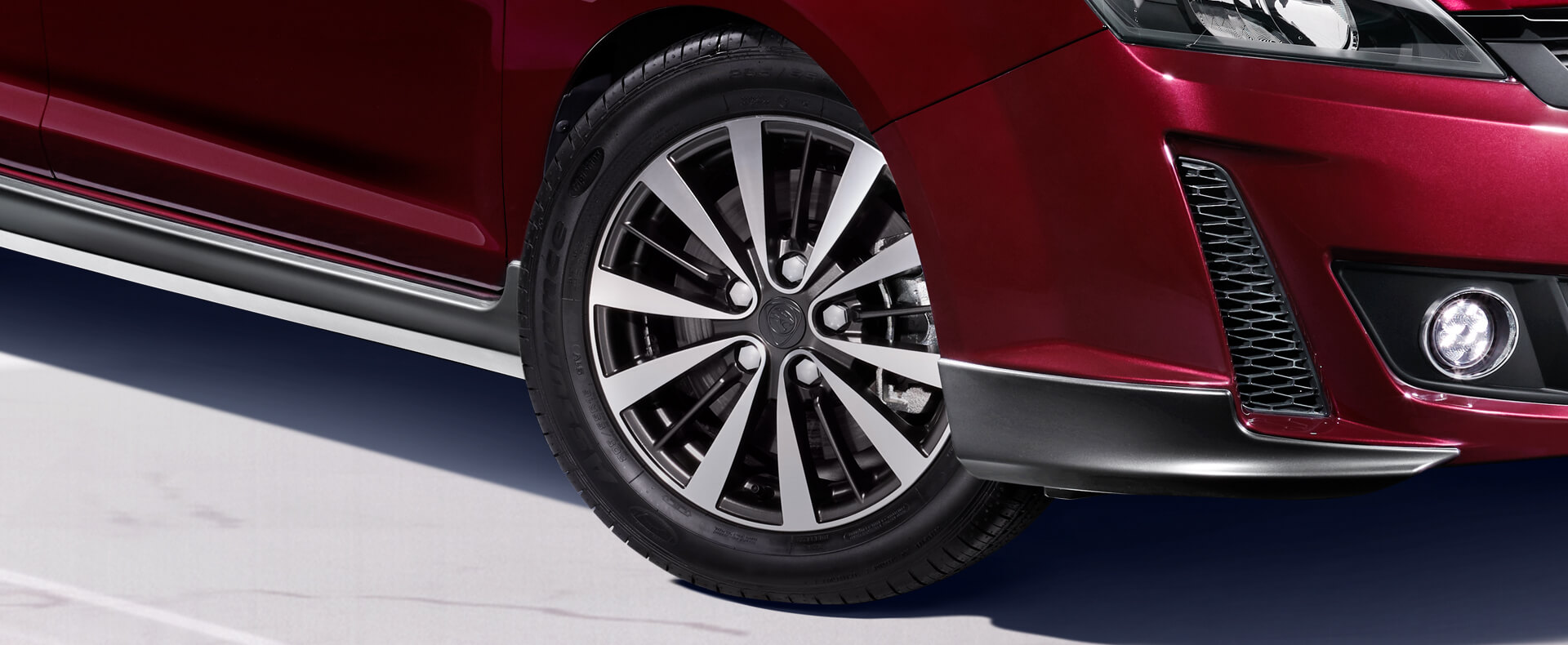 2 Types of Alloy Wheel.
Amp up on the sportiness to a whole new level with not just one, but two types of alloy wheel design.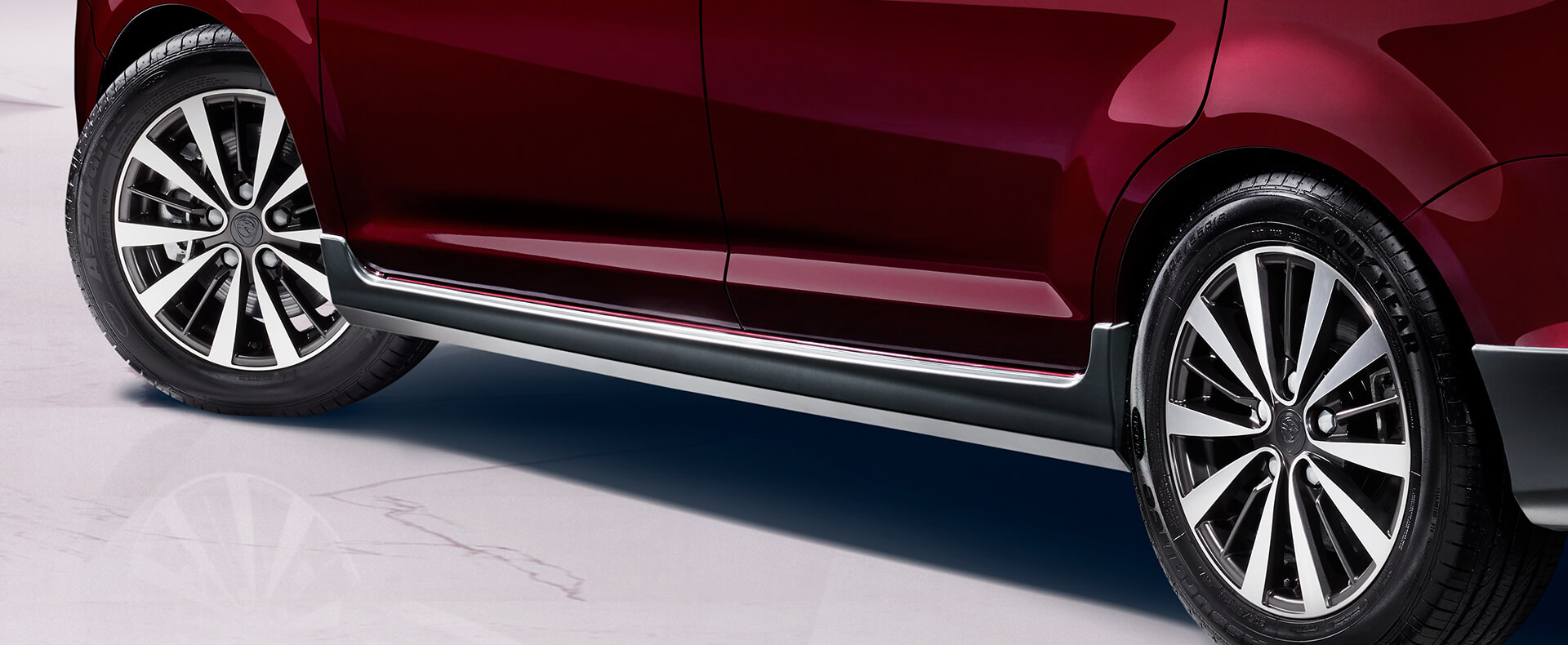 Side Skirting.
To add more muscle to the design, our side skirting gives the sleek design a subtle boost.
*Available in Premium variant only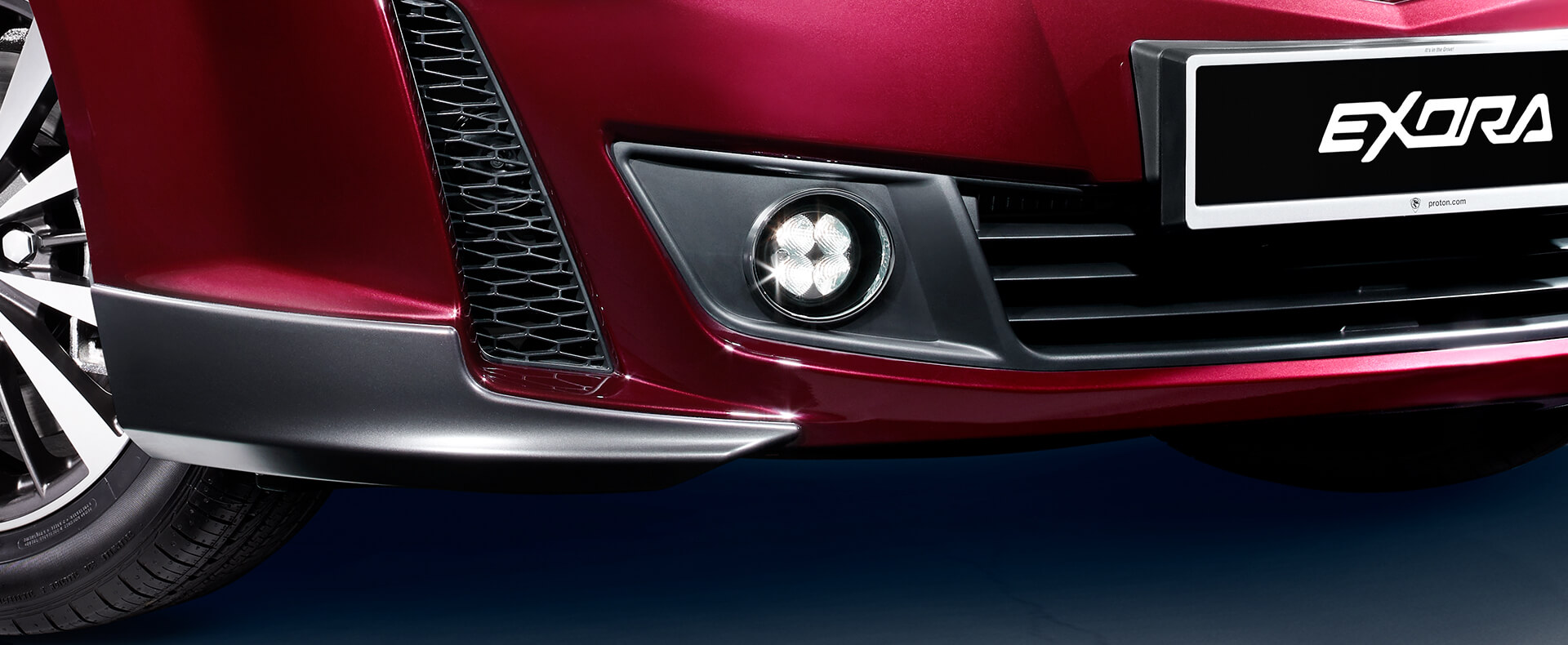 LED Daytime Running Lamps.
No matter the time of the day, our LED Daytime Running Lamps let you stand out in a crowd in both bright and low light conditions.
*Available in Premium variant only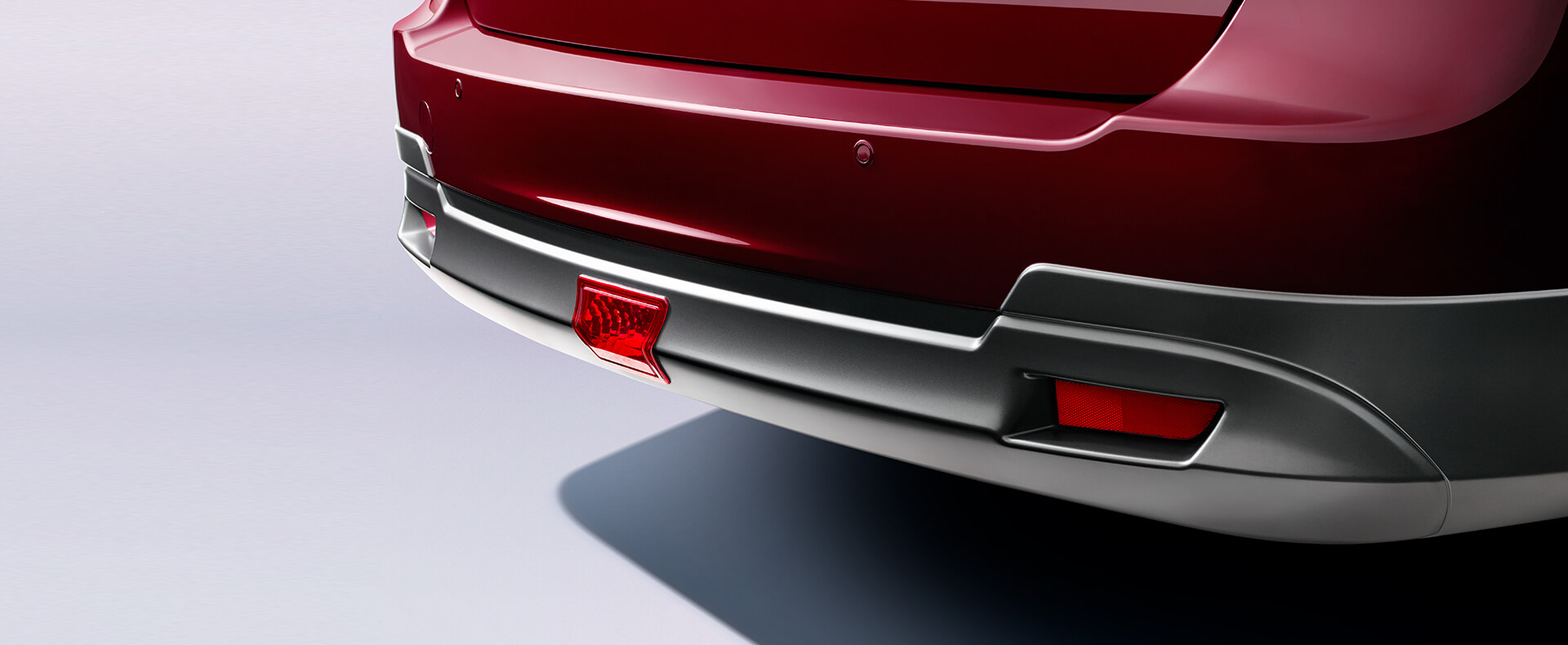 Rear Fog Lamp.
Better clarity, safer drives. Be seen in bad weather with our rear fog lamp.
*Available in Premium variant only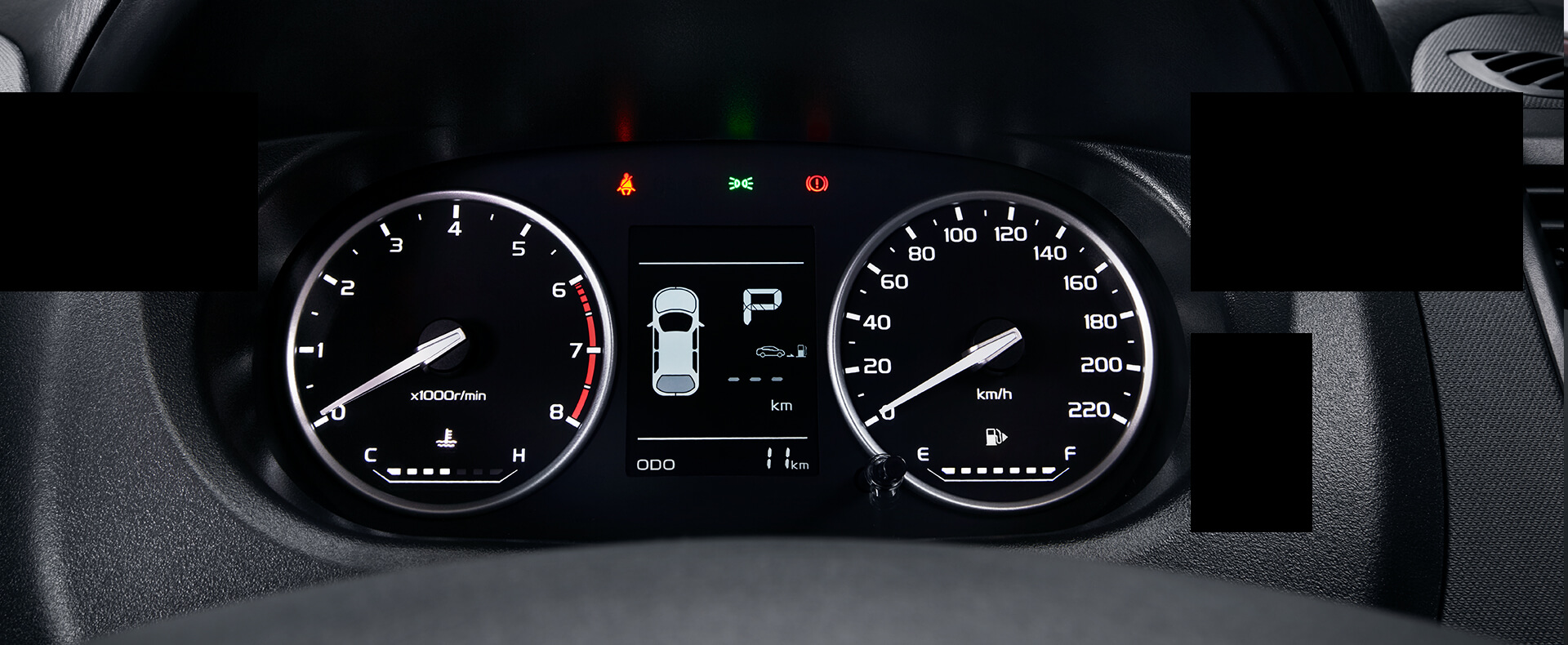 New Meter Combination.
With a brighter new design, our meter combination has never looked more distinctive.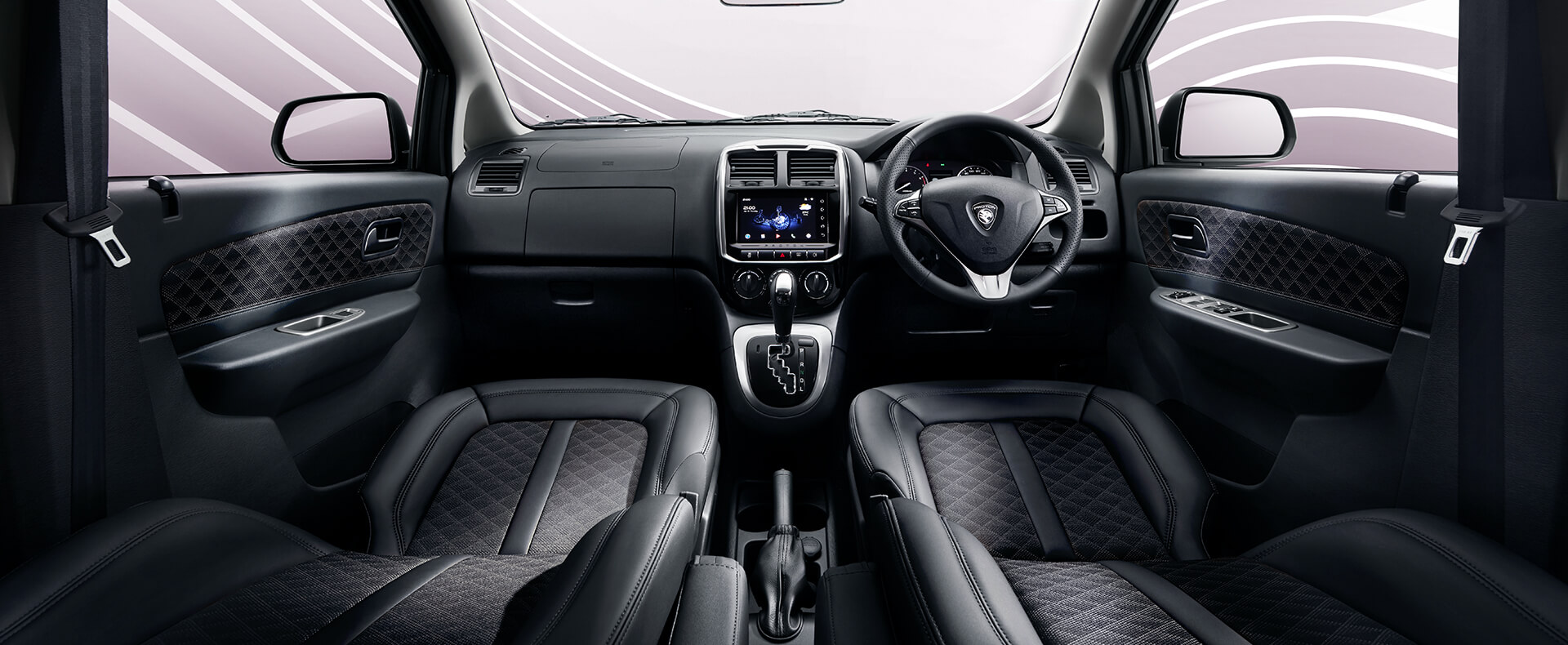 New Interior Upholstery.
Comfort and style go hand in hand with the new fabric design that's available in all of our variants.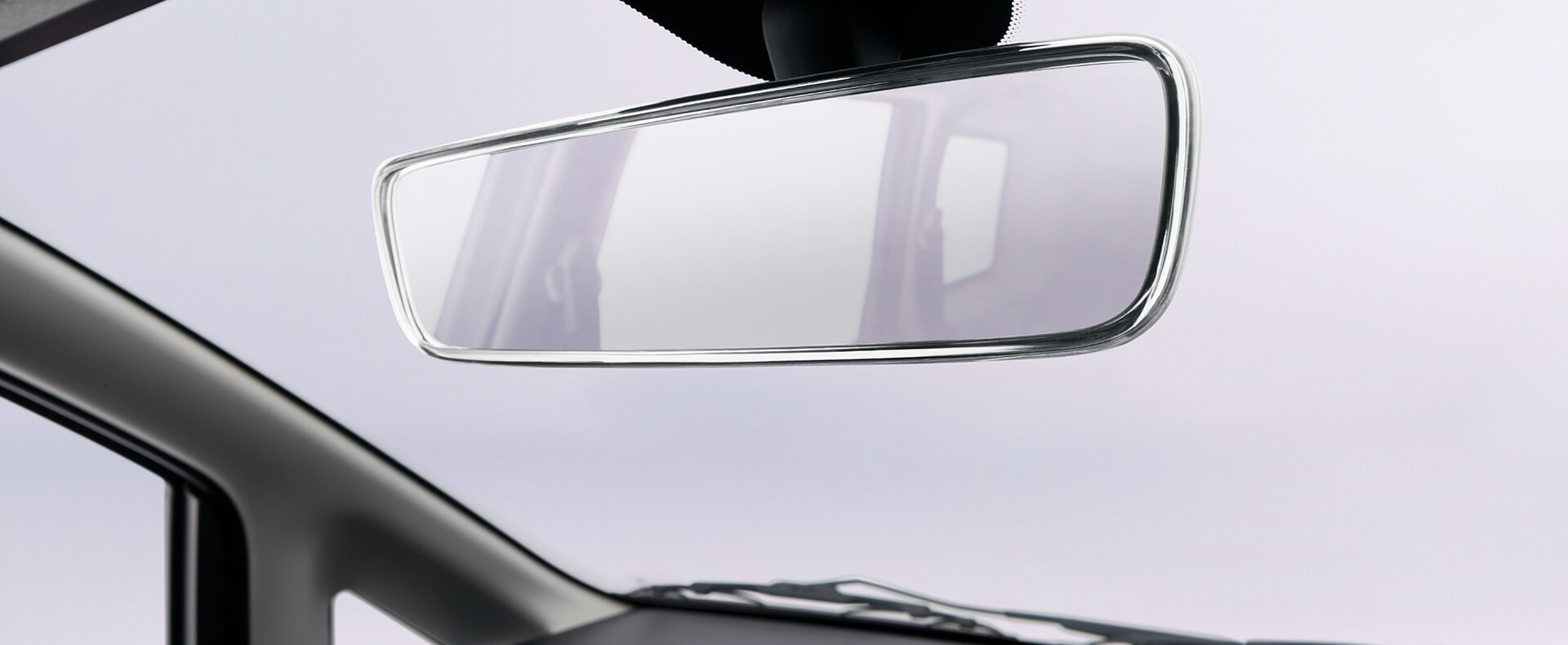 Borderless Inner Rear View Mirror.
See more of what's behind you with our borderless inner rear view mirror.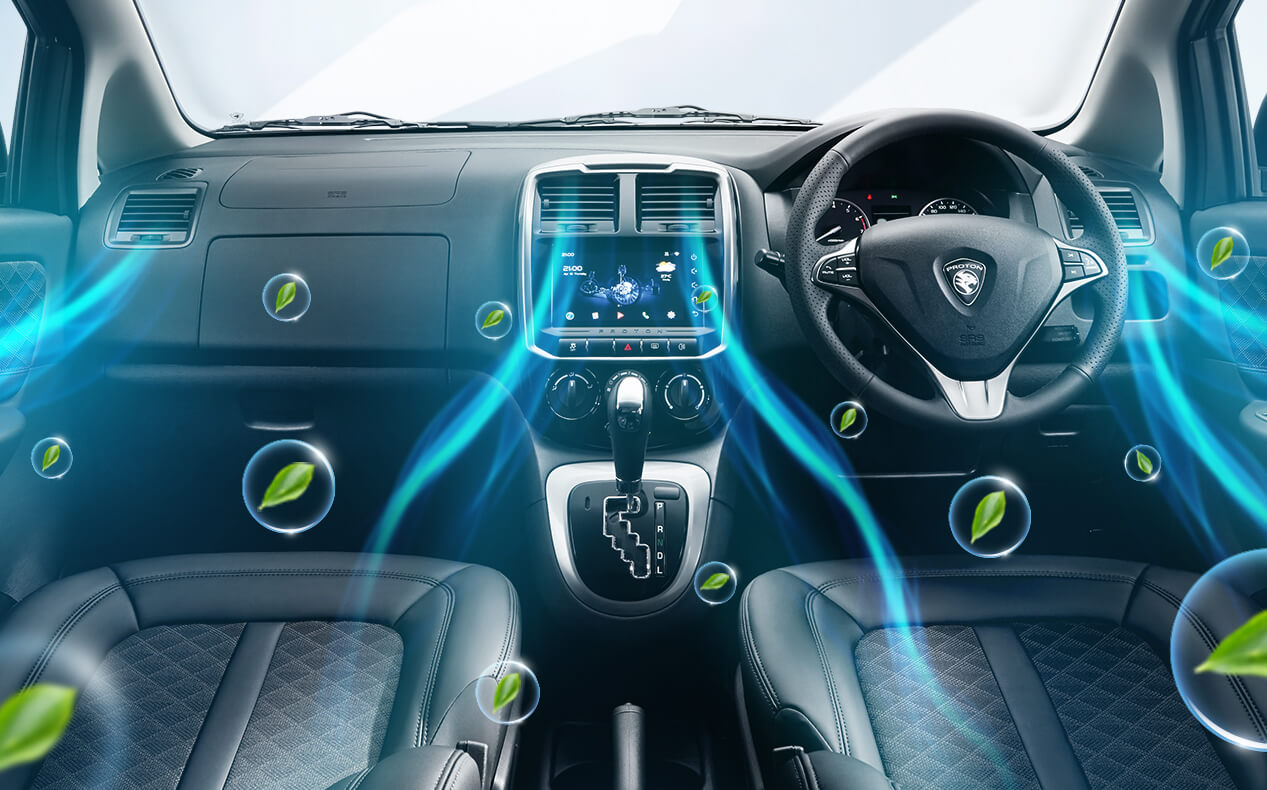 N95 Cabin Filter.
Effectively filters out smoke particulates, dust, bacteria and other pollutants to give you improved air quality in the cabin.
INTELLIGENT HEAD UNIT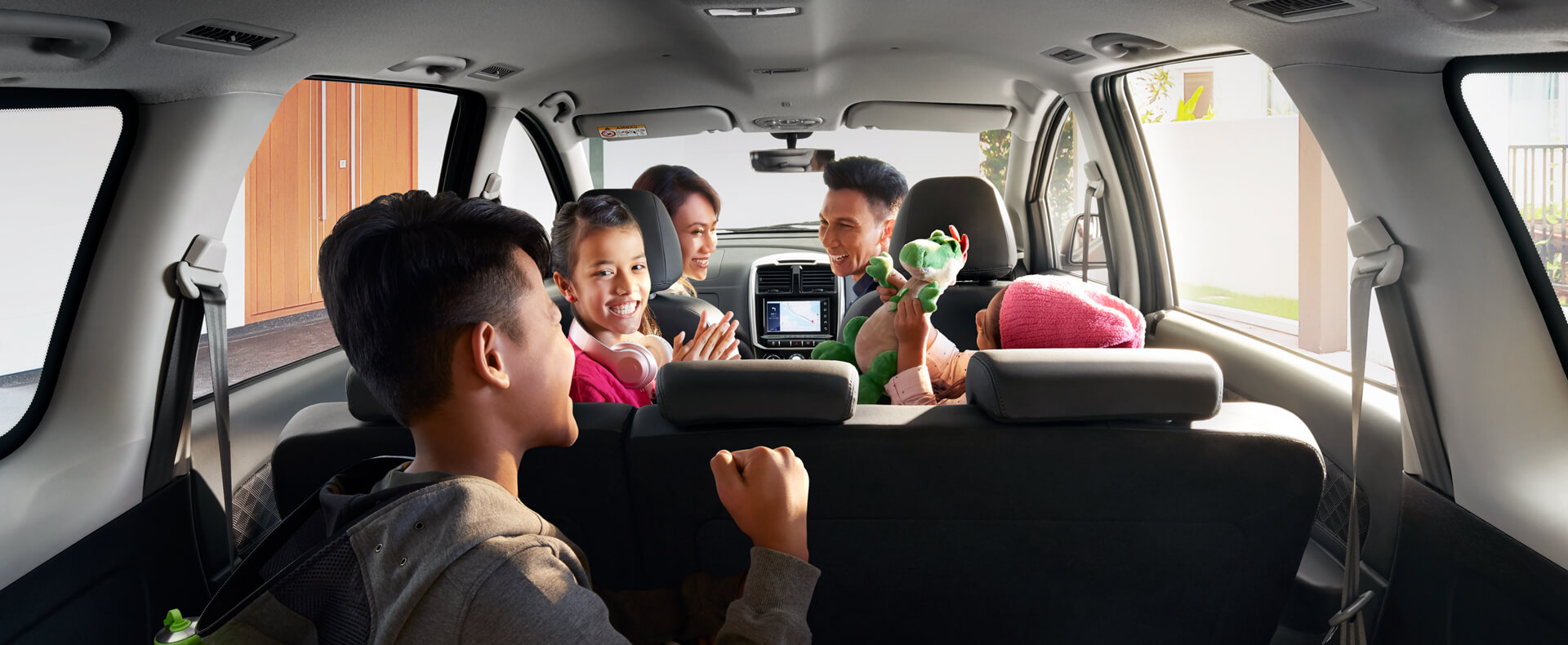 THE HEART OF IT ALL.
A good journey starts from the Exora's core. Get yourself in the right mood with personalised entertainment and navigation features that will ensure an
enjoyable drive on the road.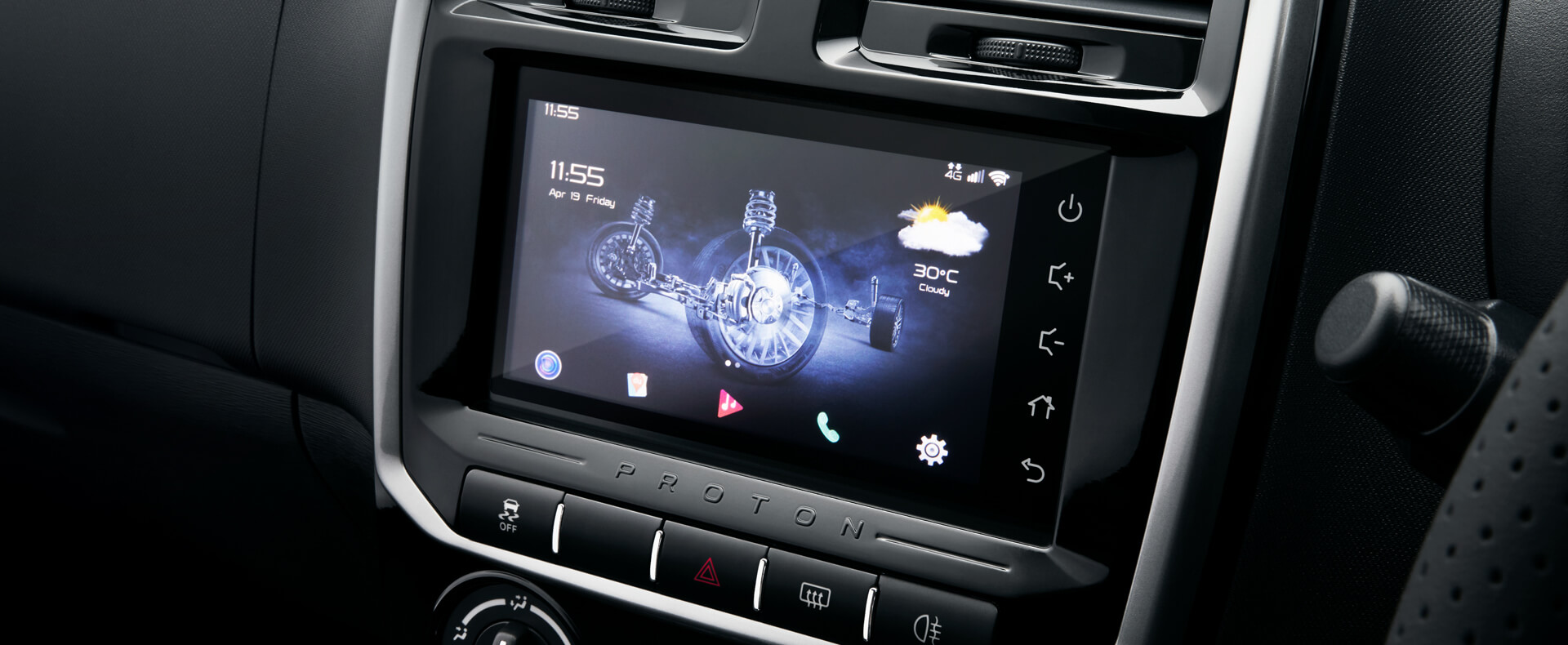 7'' Touchscreen Head Unit with 4G, Wi-Fi* and Bluetooth.
Sing your heart out to great music and answer phone calls on the go through our full-colour 7-inch touchscreen head unit with full 4G connectivity.
*Available in Premium variant only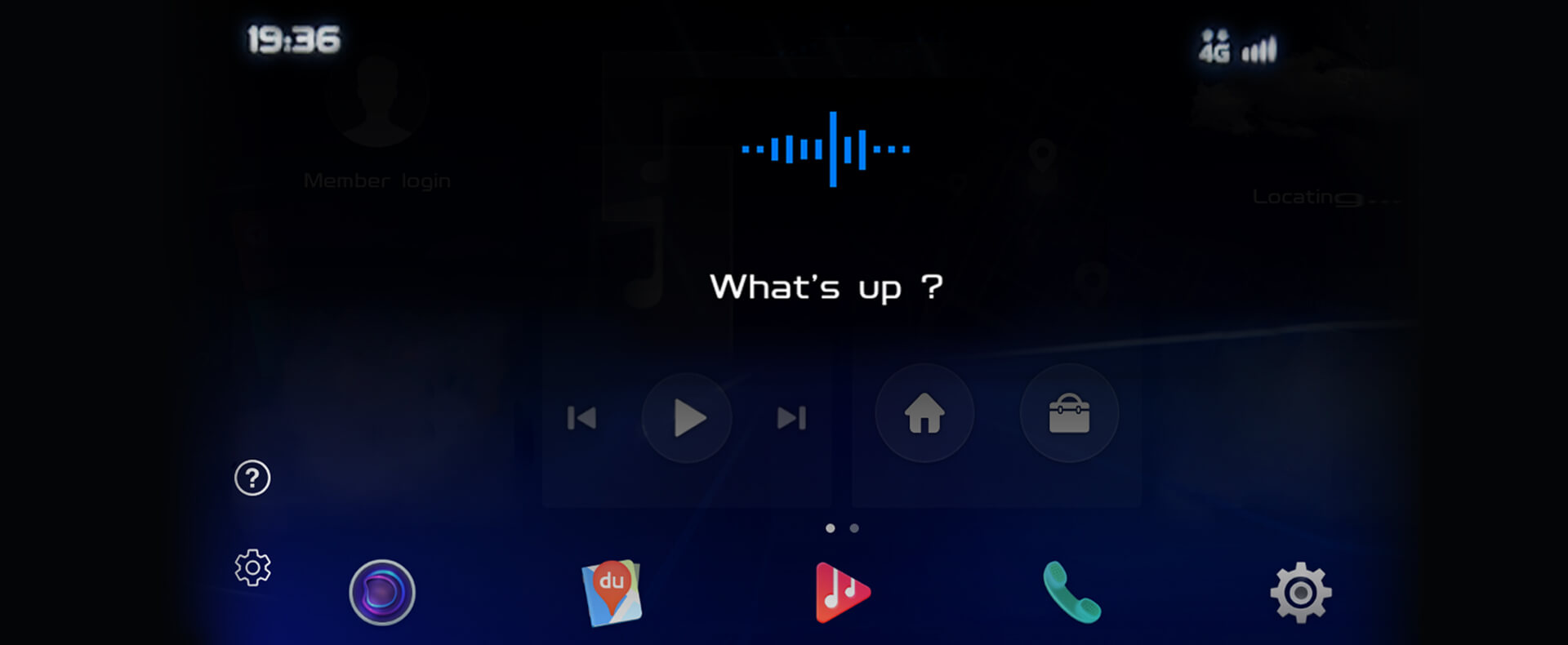 Voice Command.
Select your destination, choose songs or ask about the weather, time and date using just the power of your voice.
*Available in Premium variant only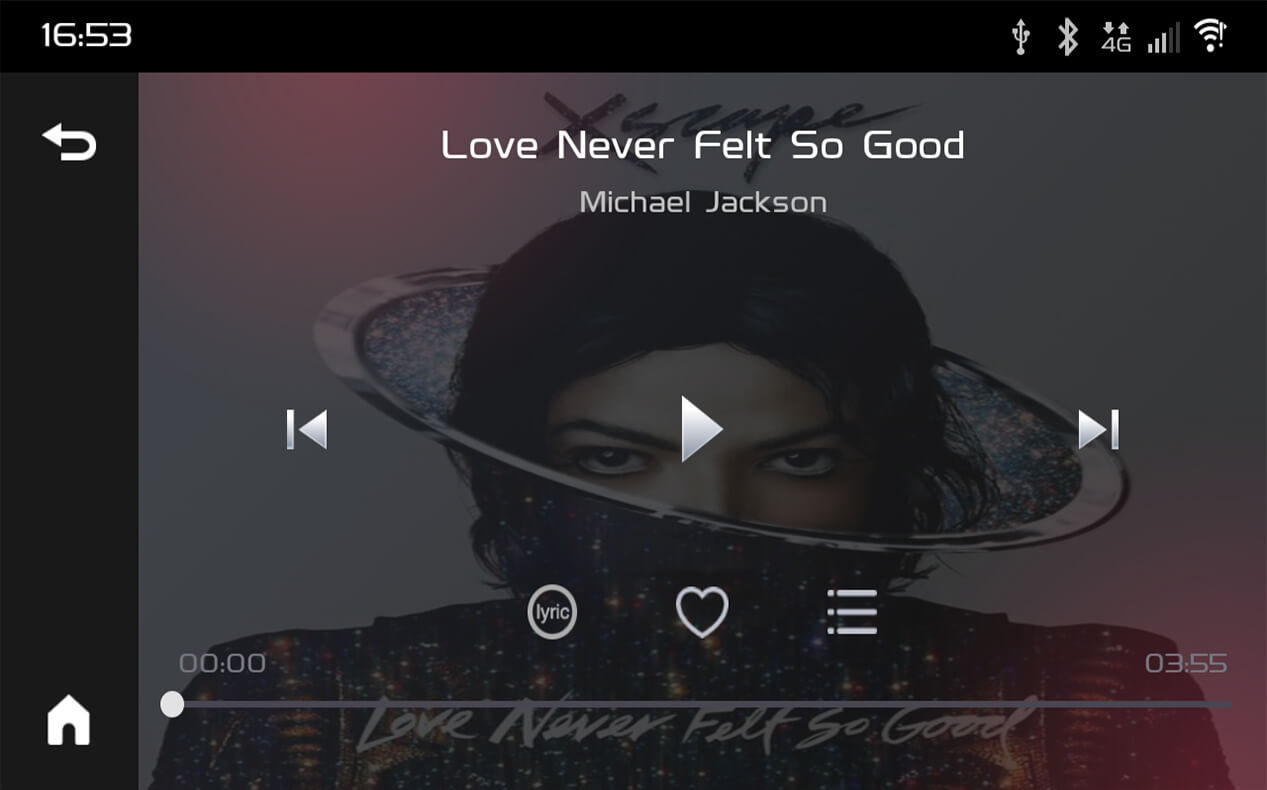 Online Music Streaming.
Select your choice of music for every occasion. Have fun with our easy-to-use online music streaming app.
*Available in Premium variant only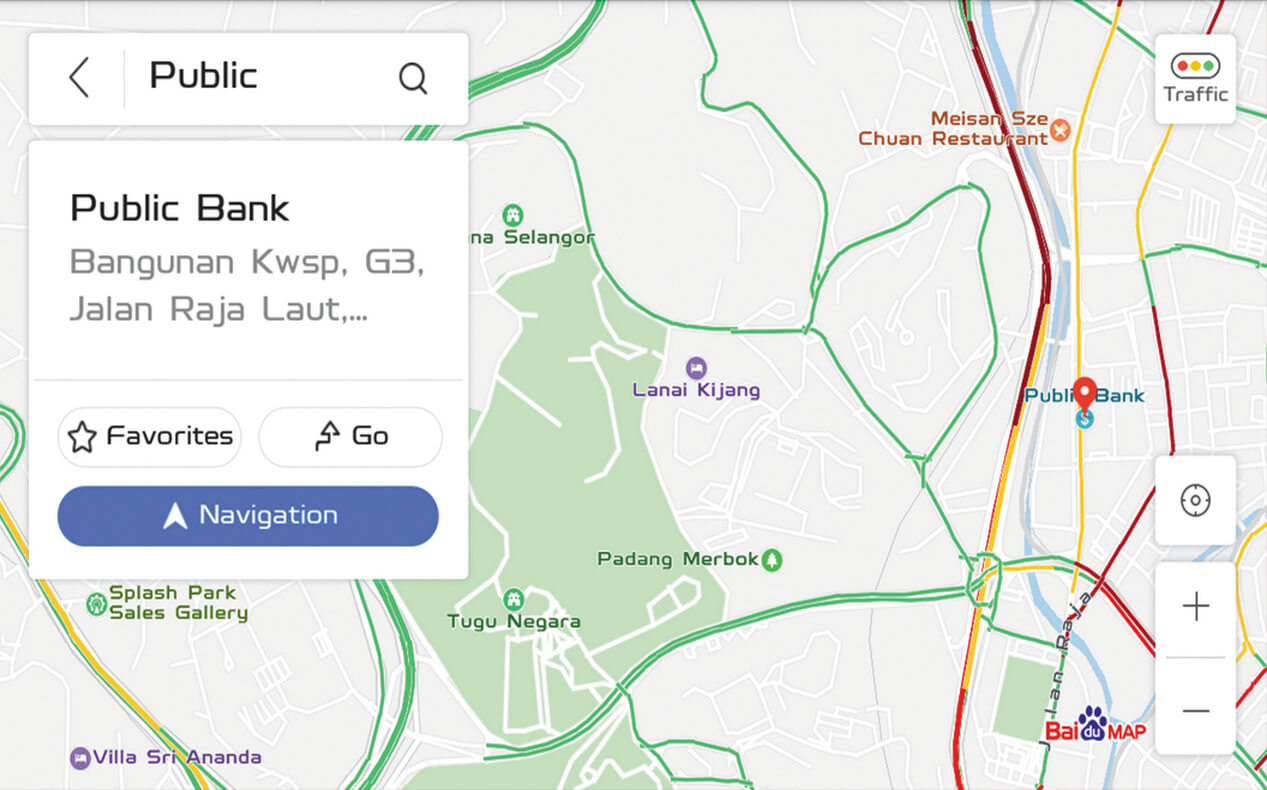 Online Navigation.
Look for the quickest route or just explore new destinations via simple conversational English voice commands.
*Available in Premium variant only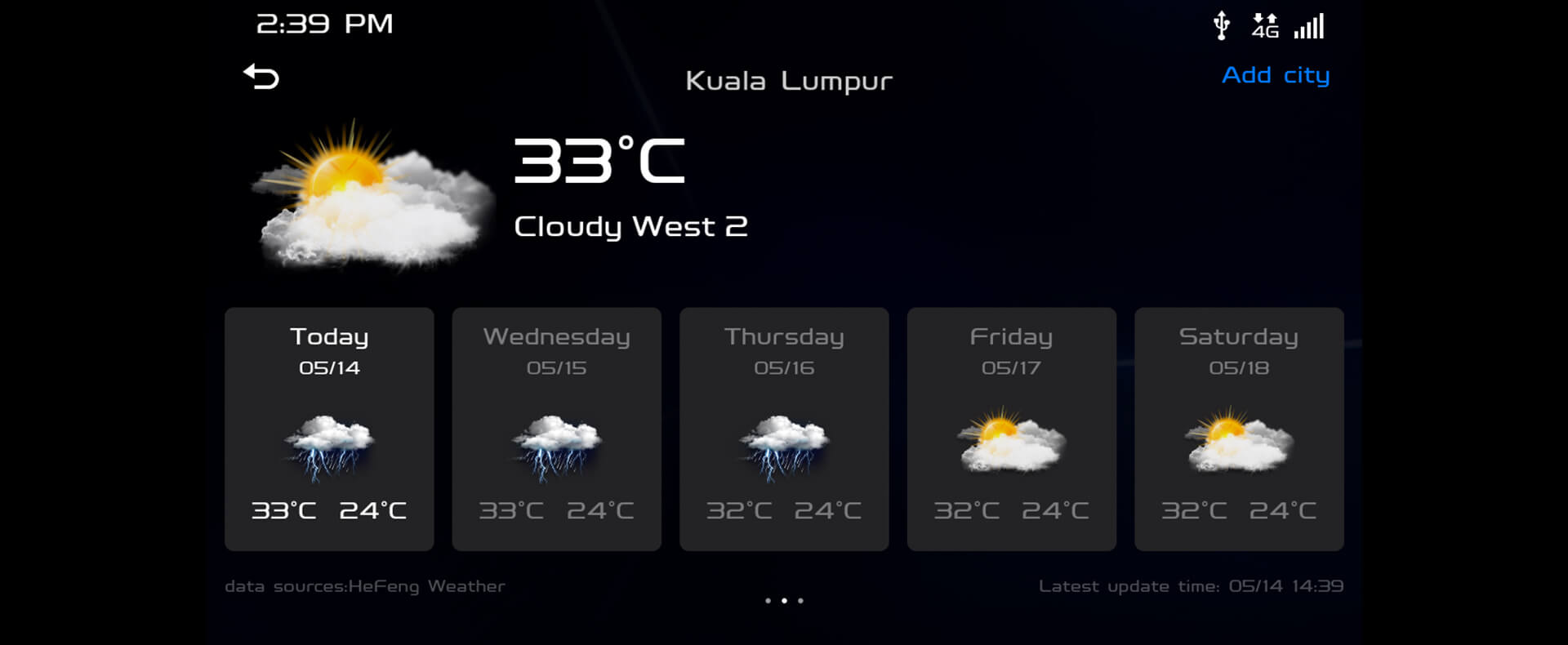 Online Weather Forecast.
How's the weather today? Our online weather forecast will keep you informed in an instance.
*Available in Premium variant only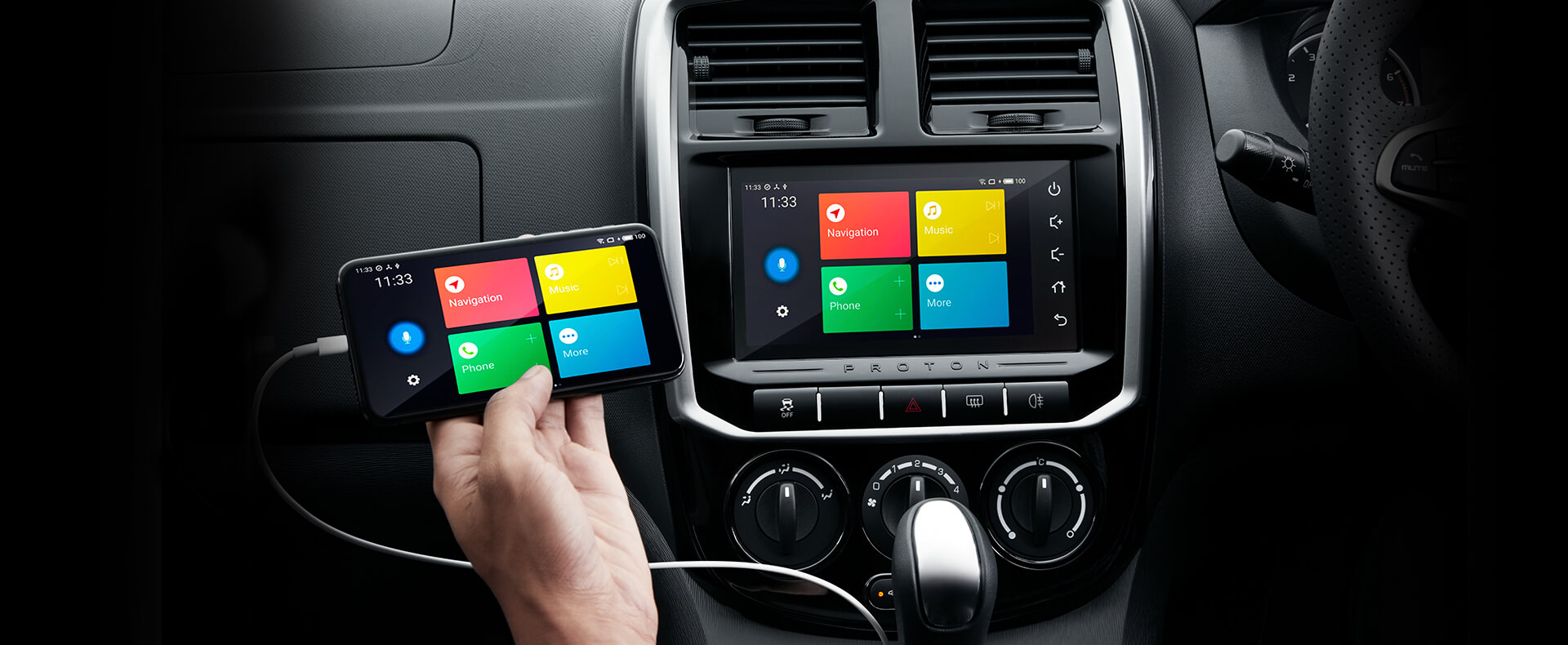 Smartphone Connectivity.
Experience a smooth and convenient mobile-to-car transition with our Android smartphone connectivity feature.
*Available in Premium variant only (Functions may vary depending on smartphones)
SPACE & PRACTICALITY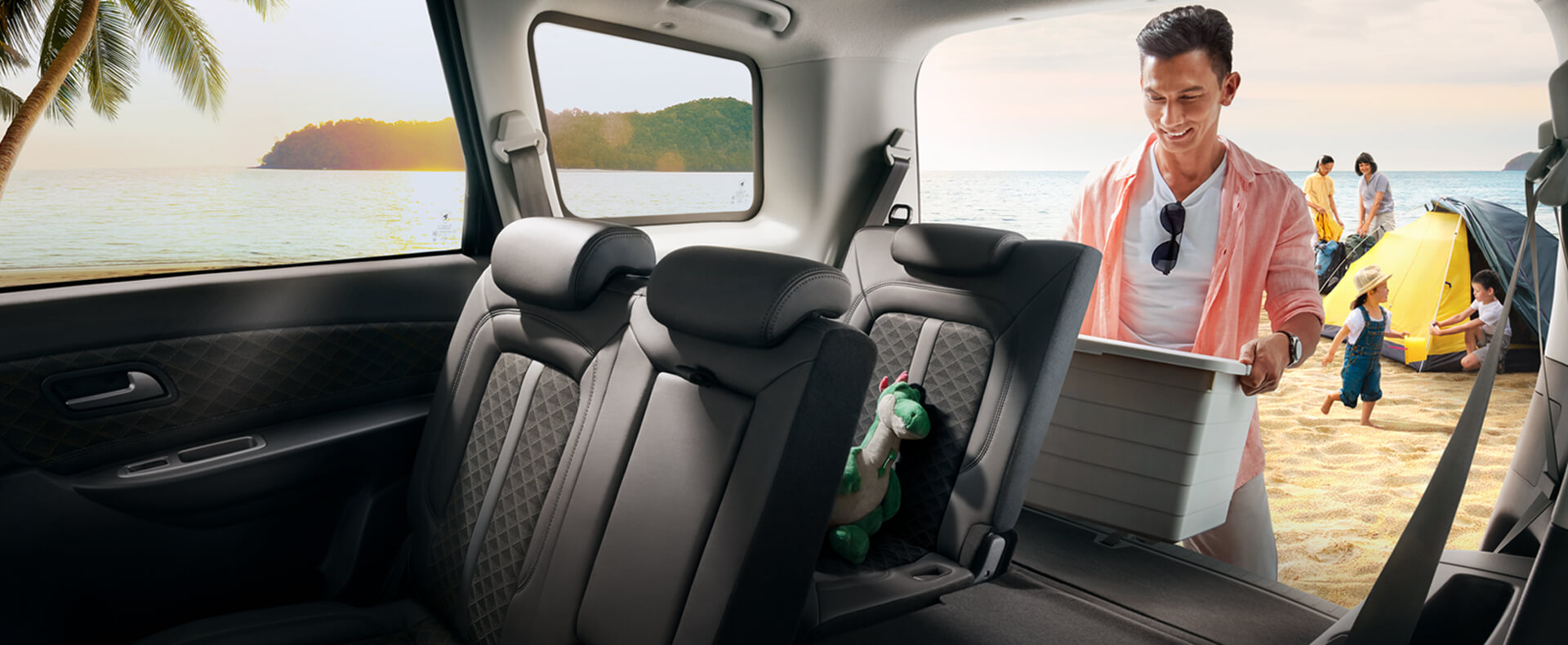 SAY AYE TO SPACE.
To us, space equates to luxury and practicality – it is no wonder the Exora won the 'Most People in MPV' award in the Malaysia Book of Records. This roomy 7-seater is an excellent choice for comfort, no matter how far and long the journey is.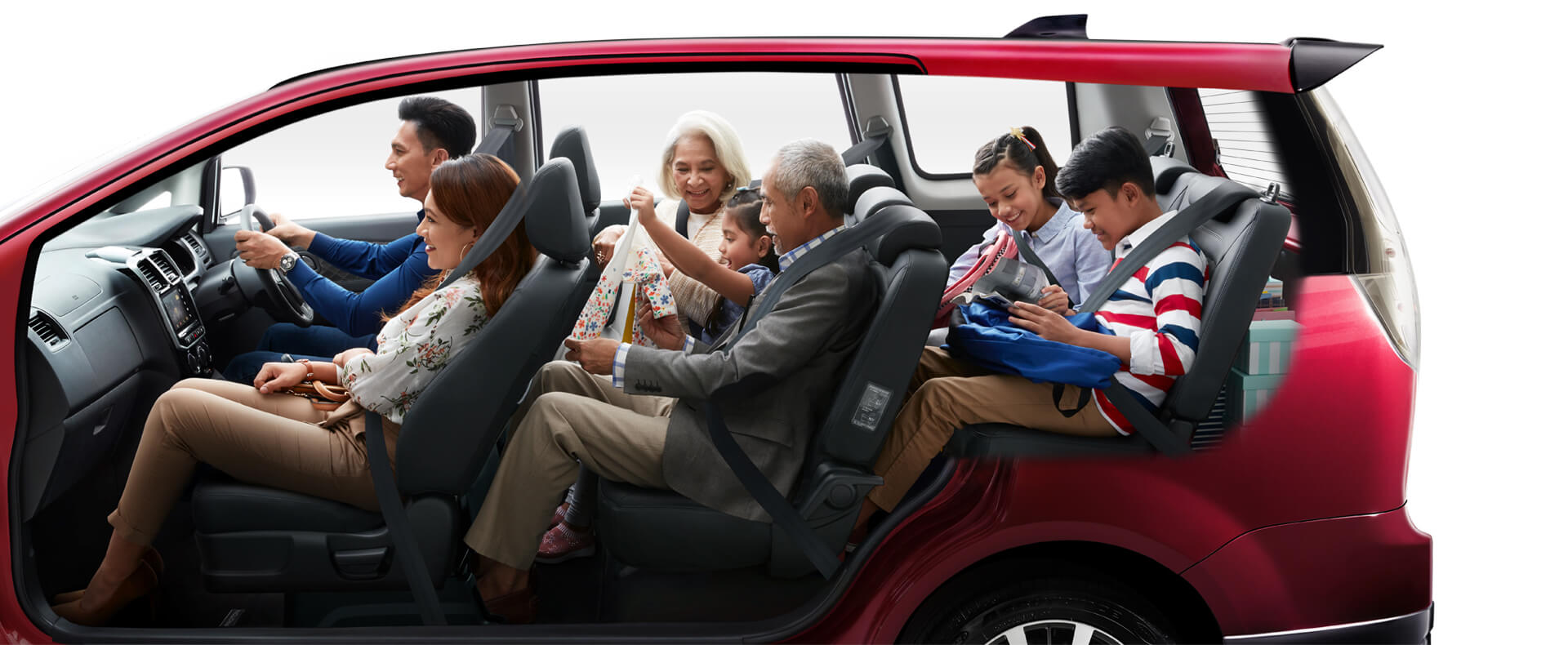 7 Comfortable Seats.
When it comes to comfort, the Exora needs no introduction. With seven comfortable seats, there is no need to fight for the front passenger seat anymore.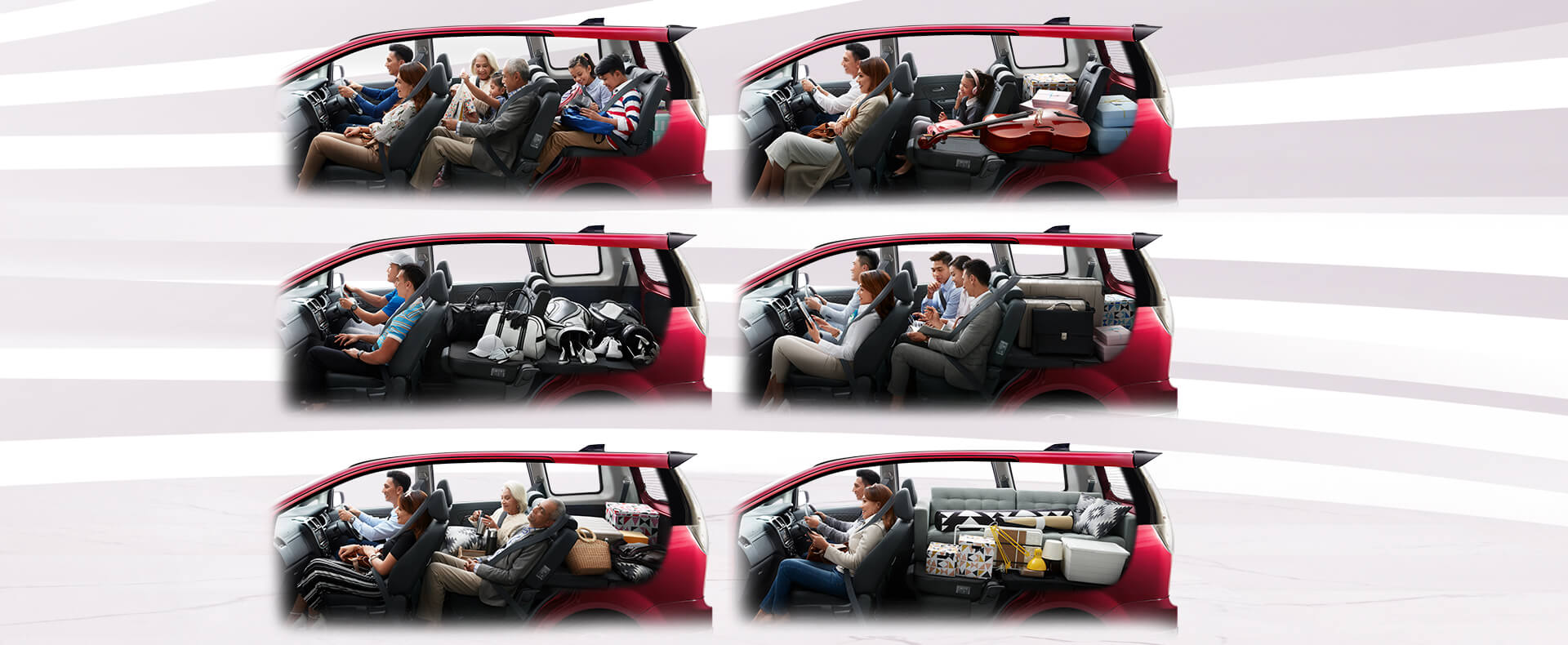 Multi-Seat Configuration.
Adjust your seating configuration to fit your needs and purpose, whether carrying passengers, goods or a mixture of both.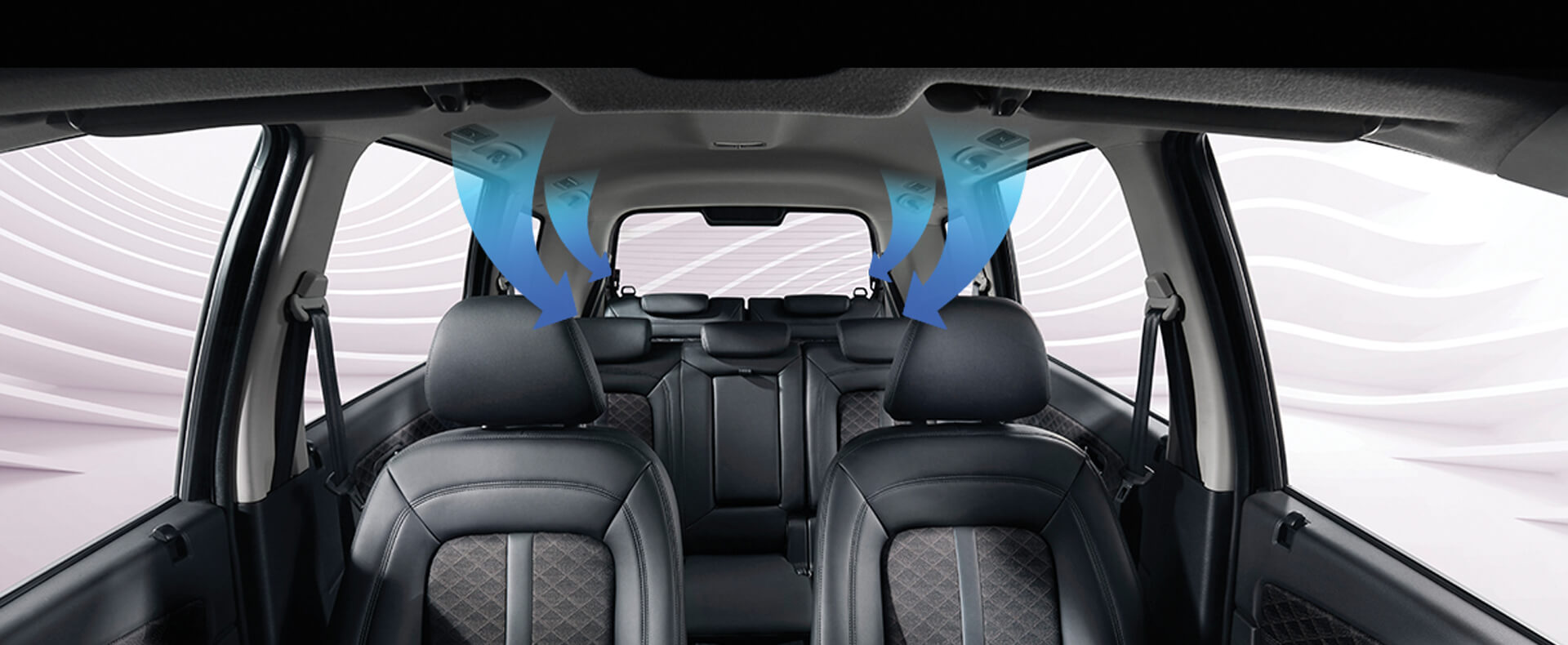 Air-Conditioning Vents for All Rows.
Sweating in the hot weather? Take pleasure in cool relief with air conditioner vents for all rows.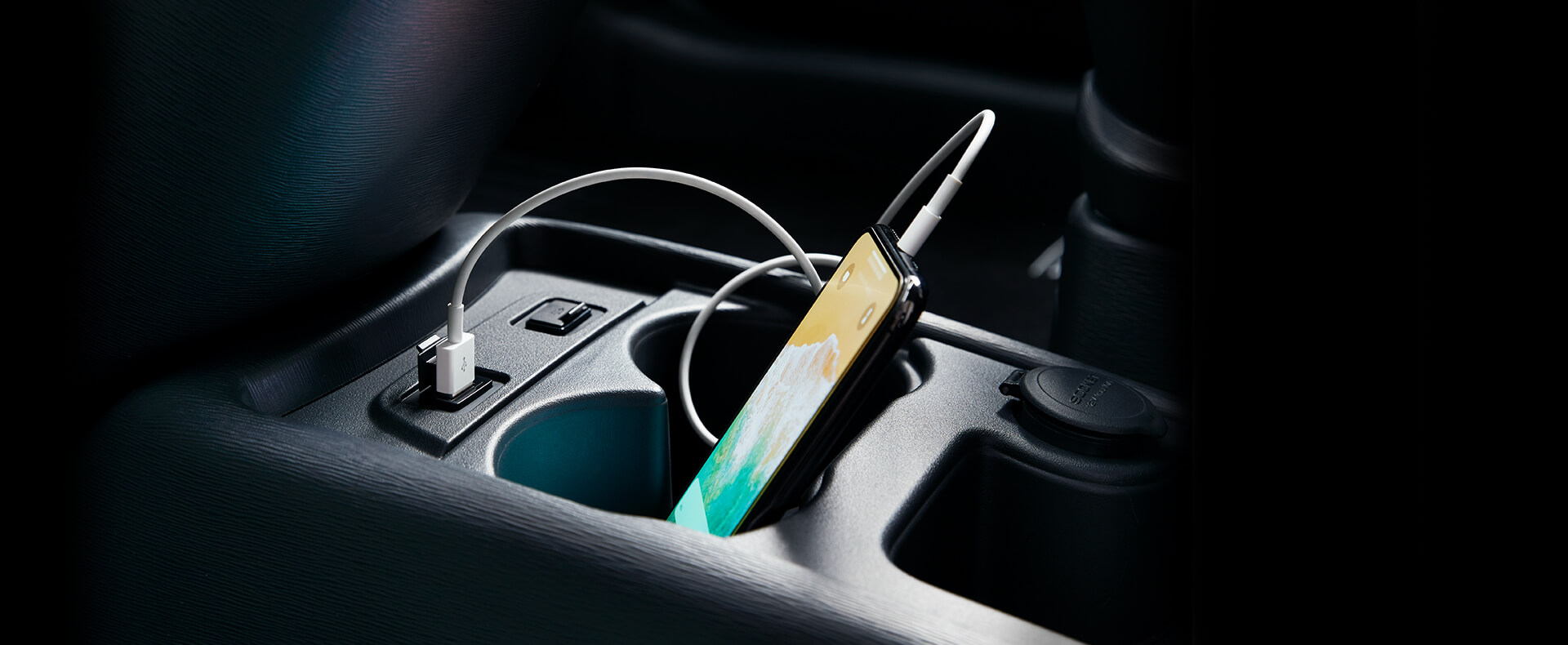 2 USB Ports and 12V Power Socket.
Running low on battery power? Charge your devices by plugging in to any of the two USB ports. Devices that need more voltage can be charged via the power socket conveniently located at the sides.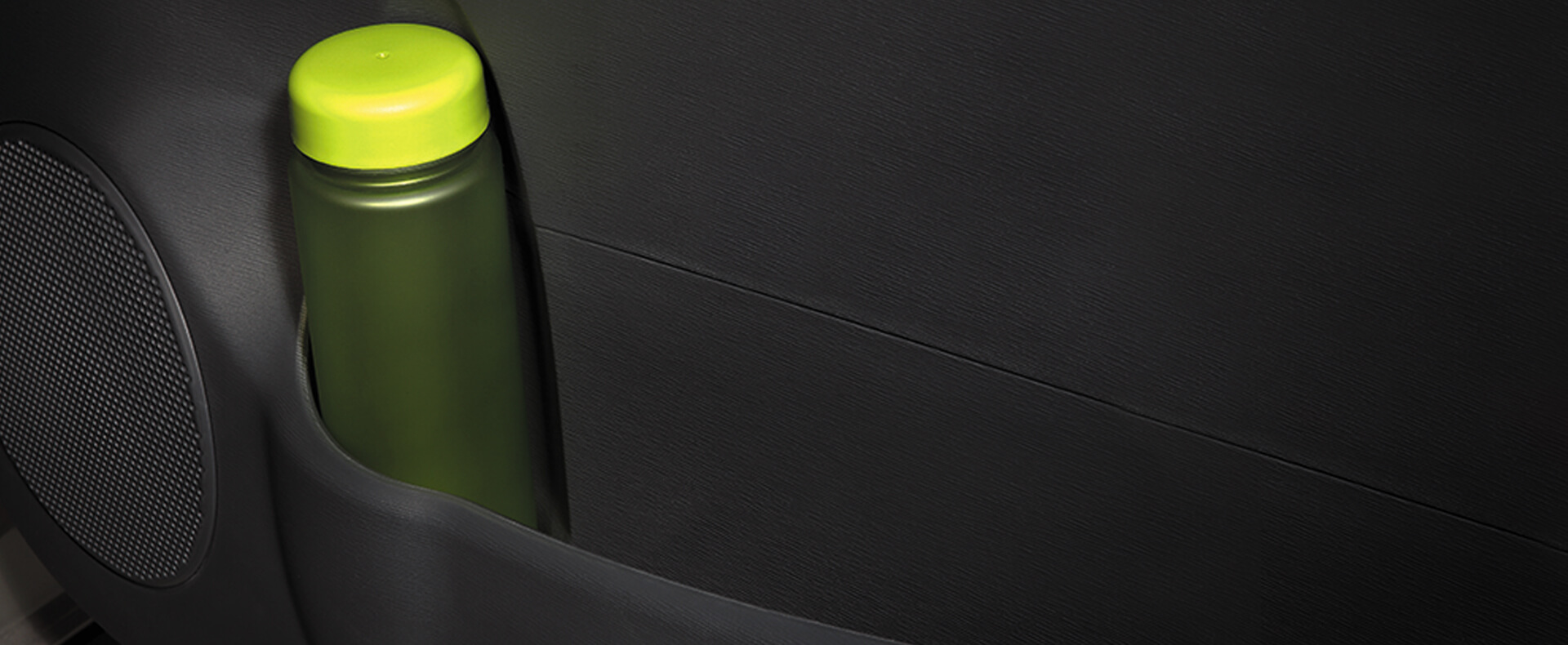 Bottle Holders.
Keep your beverages upright and your hydration game tight with sufficient bottle Storage/holder for everybody on board.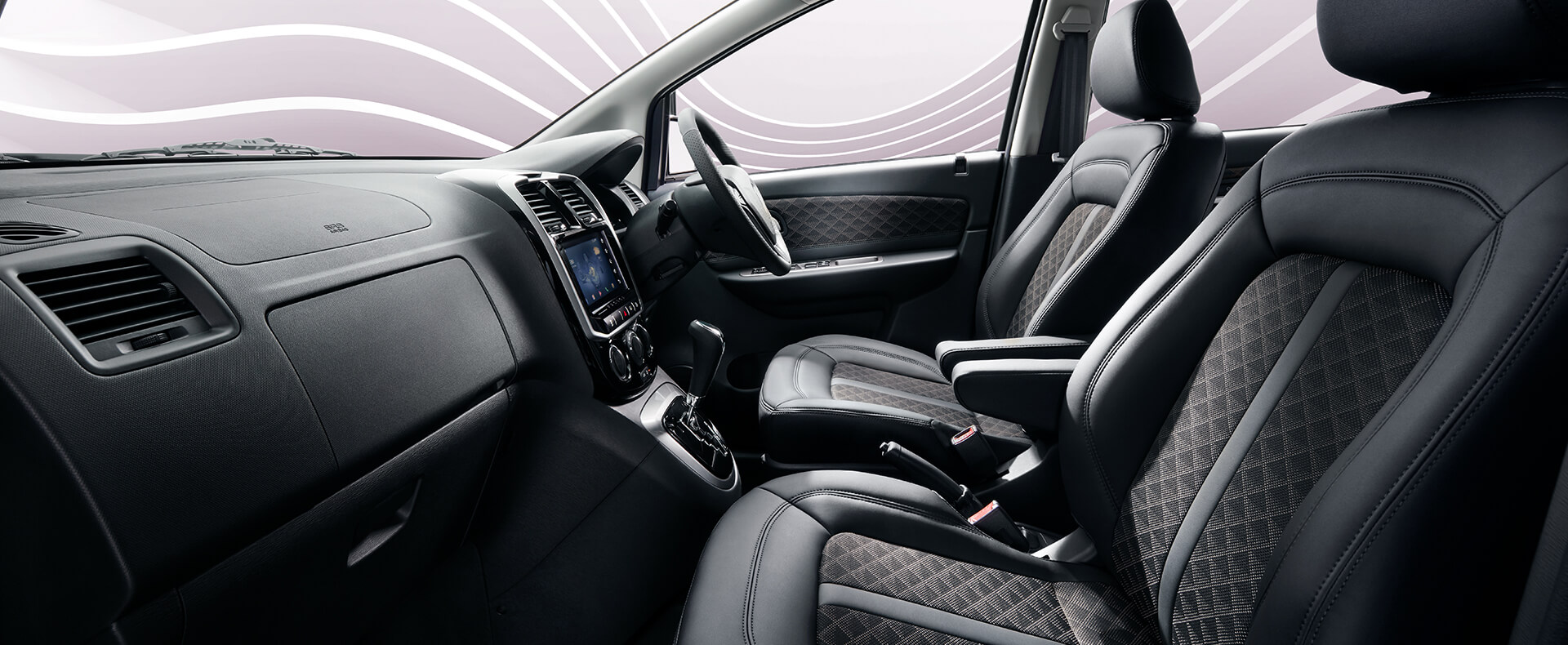 Front Row Seat Armrests.
Fight fatigue and give your arms a rest with our ergonomically designed front-row seat armrests.
*Available in Premium variant only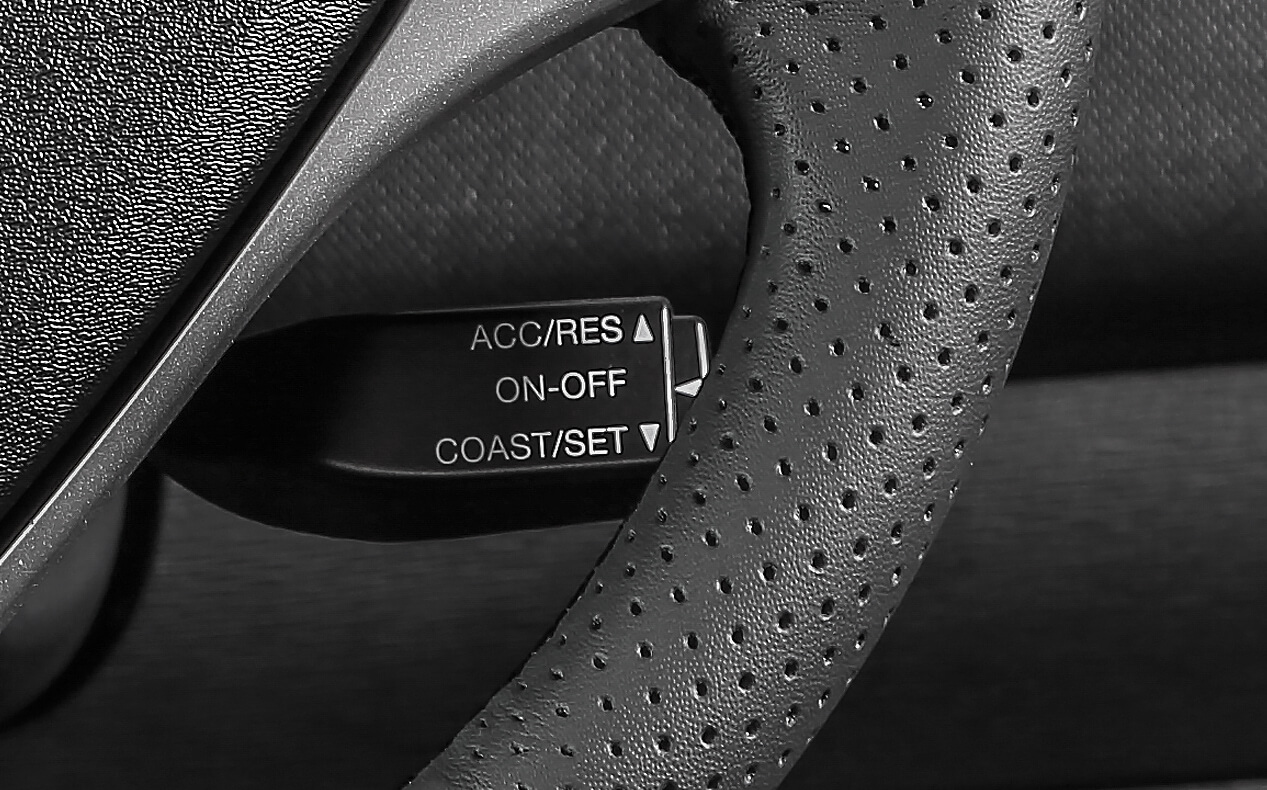 Cruise Control.
Make long journeys a breeze by setting your optimum speed using the cruise control function.
*Available in Premium variant only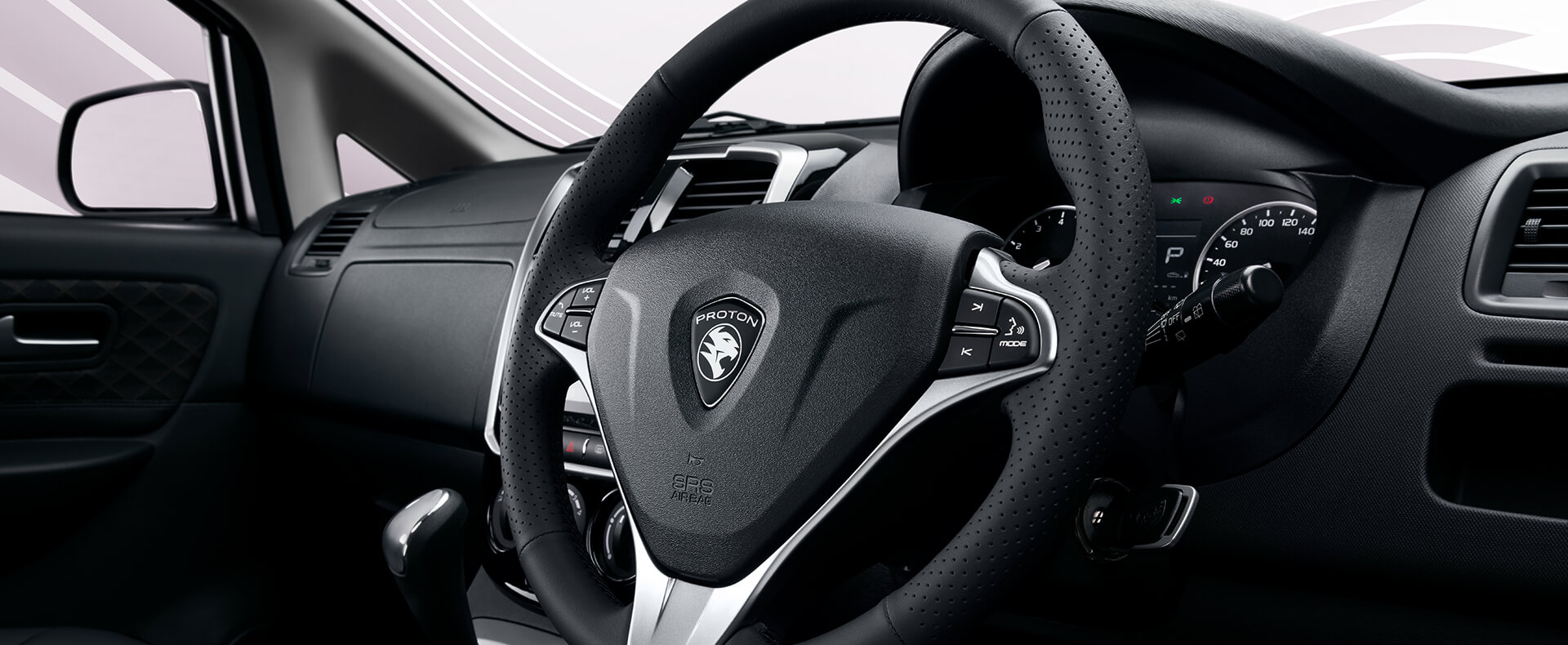 Steering Switches.
Keeping your eyes on the road is made easier with audio controls at the tip of your fingers.
*Available in Premium variant only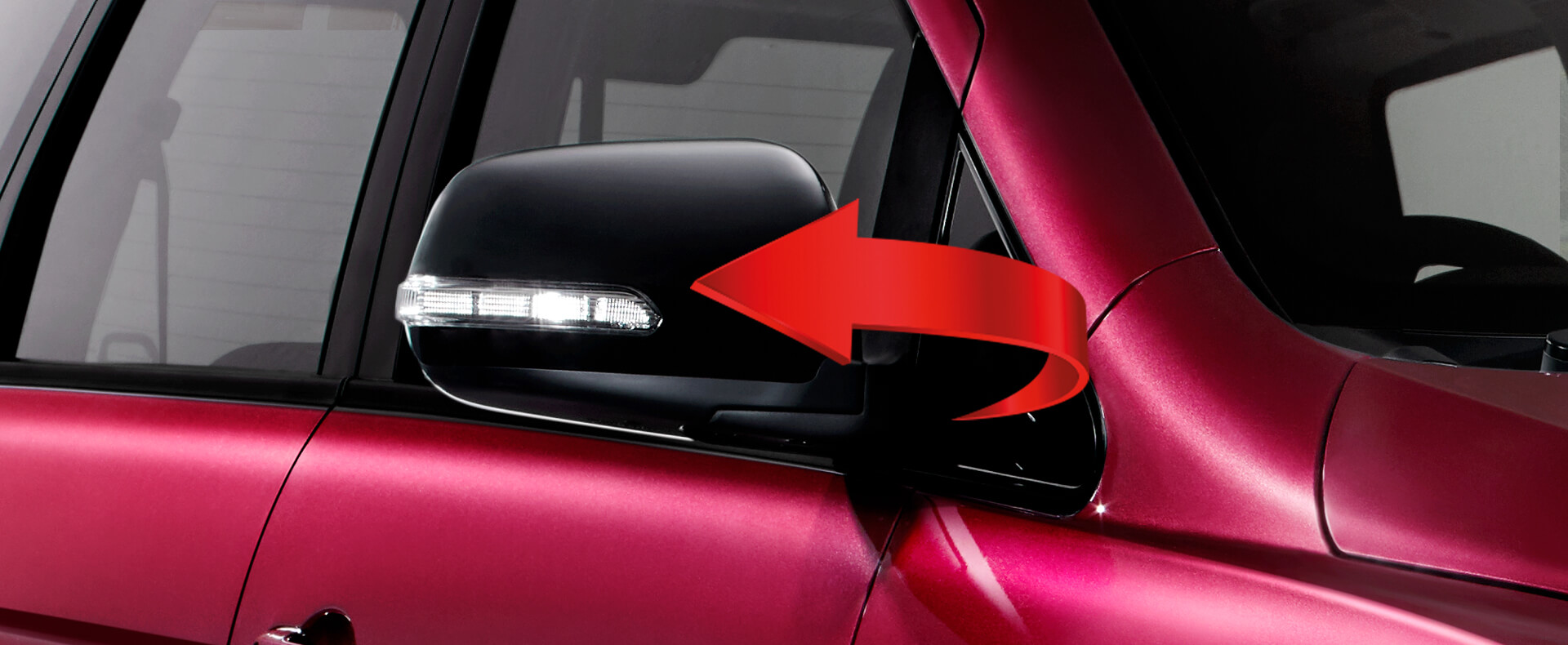 Electric Door Mirror with Electric Fold.
Parked in tight spaces? Keep your door mirrors protected with the electric fold feature.
*Available in Premium variant only
PERFORMANCE & SAFETY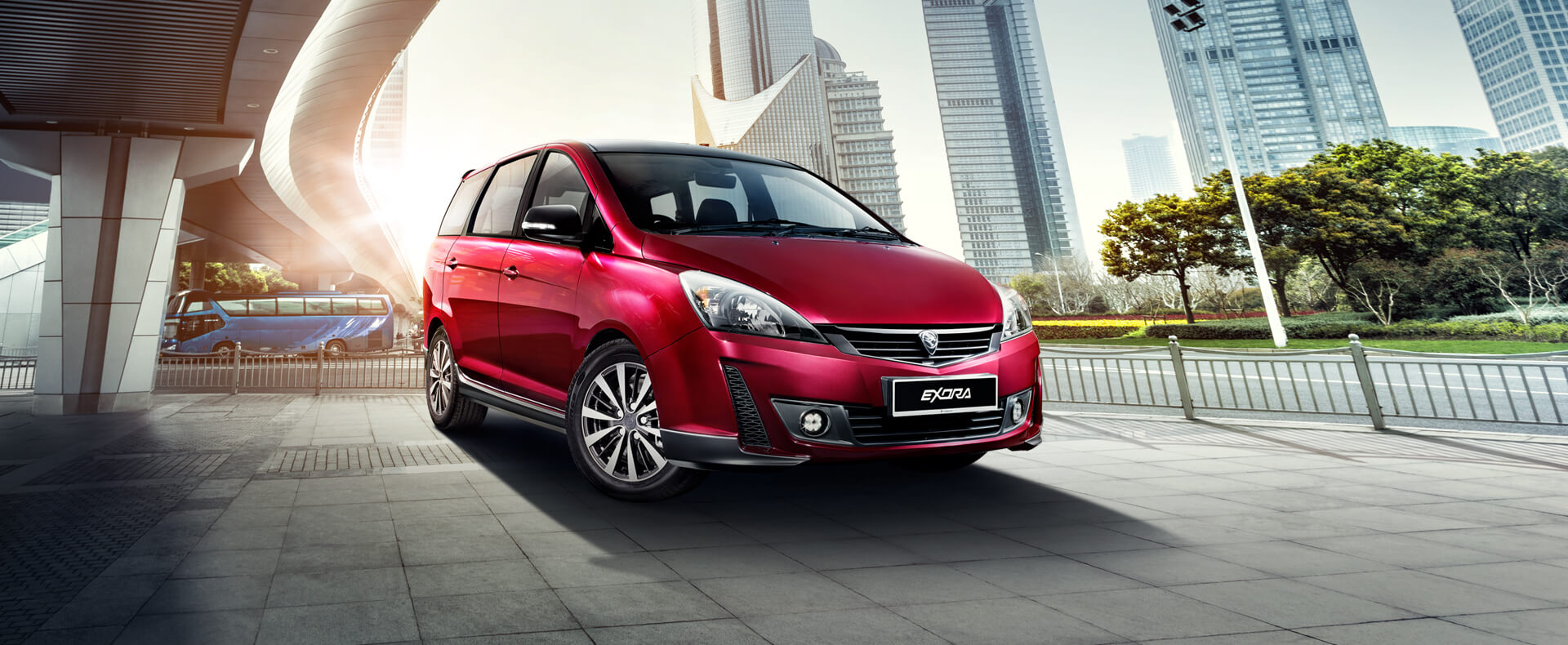 PERFORMANCE & SAFETY.
With family and friends on board, safety is of the utmost concern. With a proven body structure and passive safety system, let the Exora protect your family.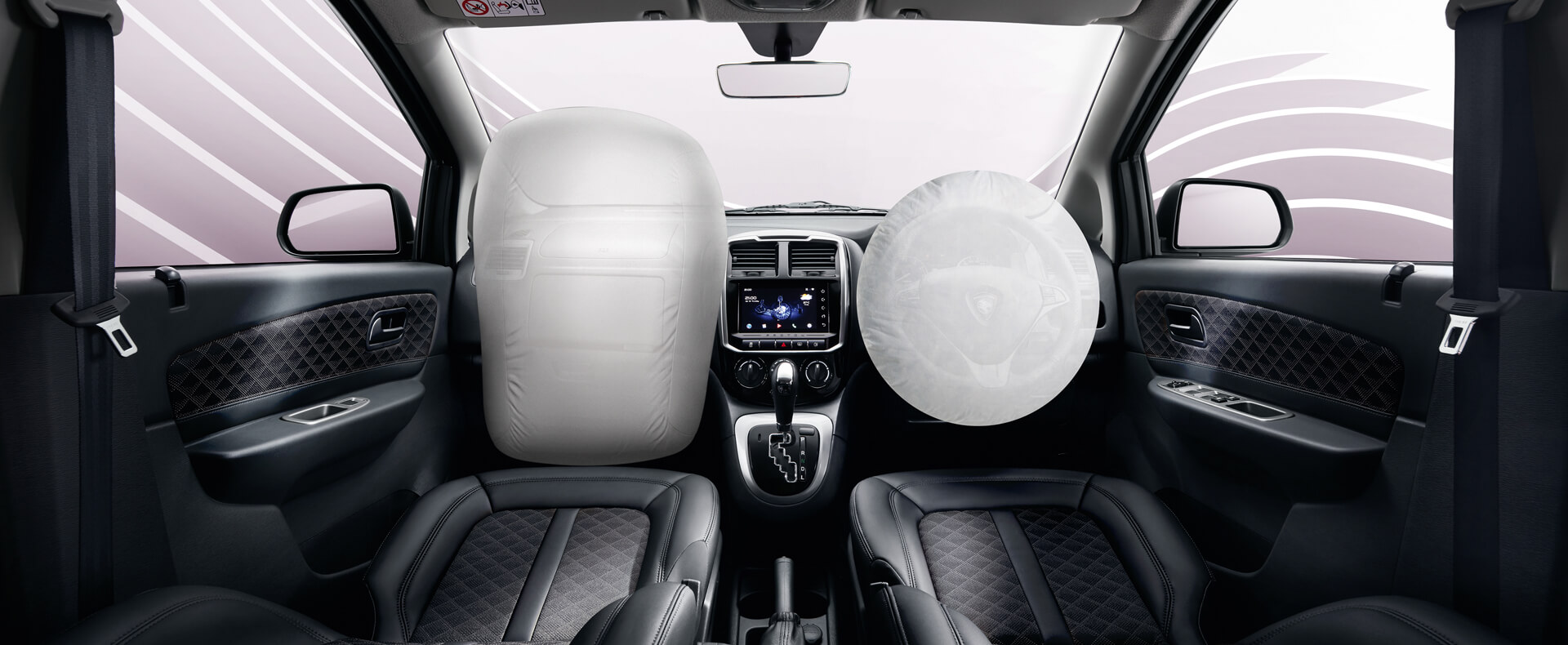 Front SRS Airbags.
Maximum protection in the event of a collision is assured thanks to the standard front SRS airbags.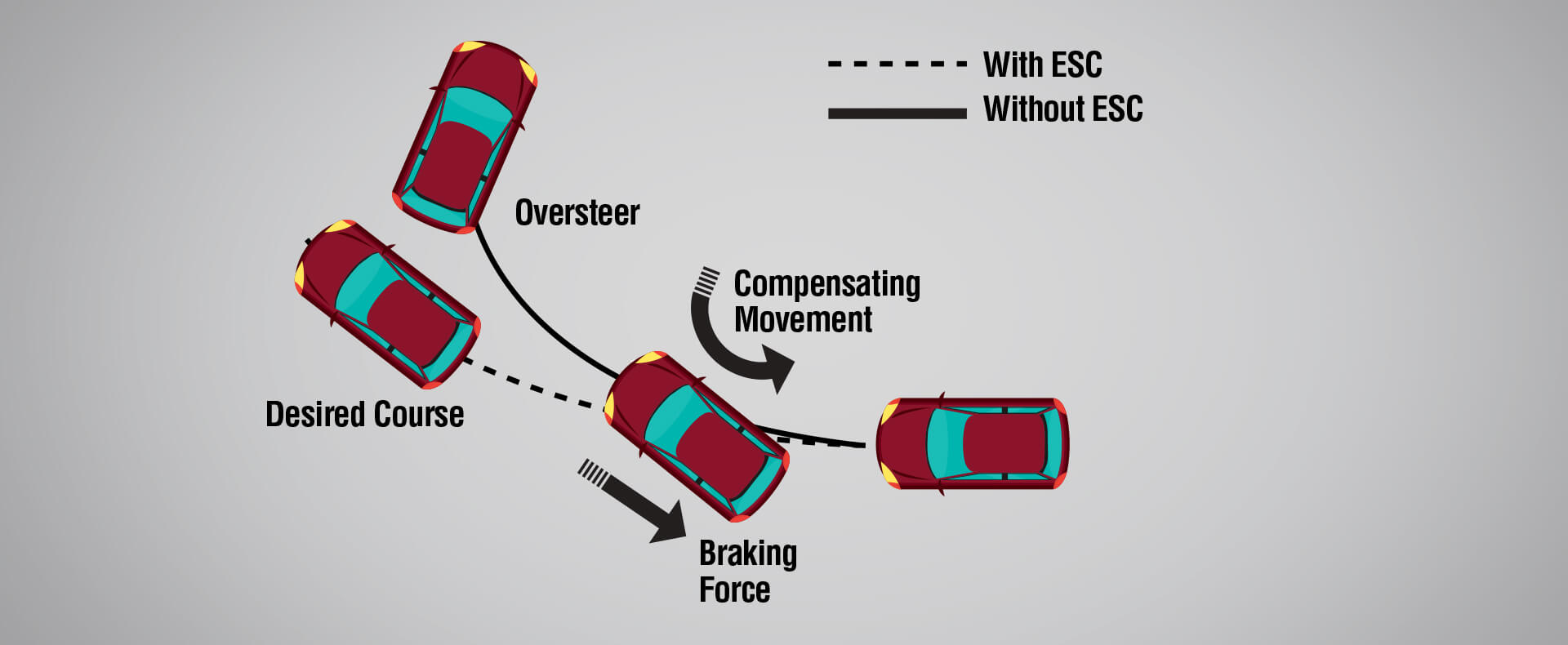 Electronic Stability Control (ESC).
Maintain control around tight corners and stay safe in emergency conditions with the electronic stability control.
*Available in Premium variant only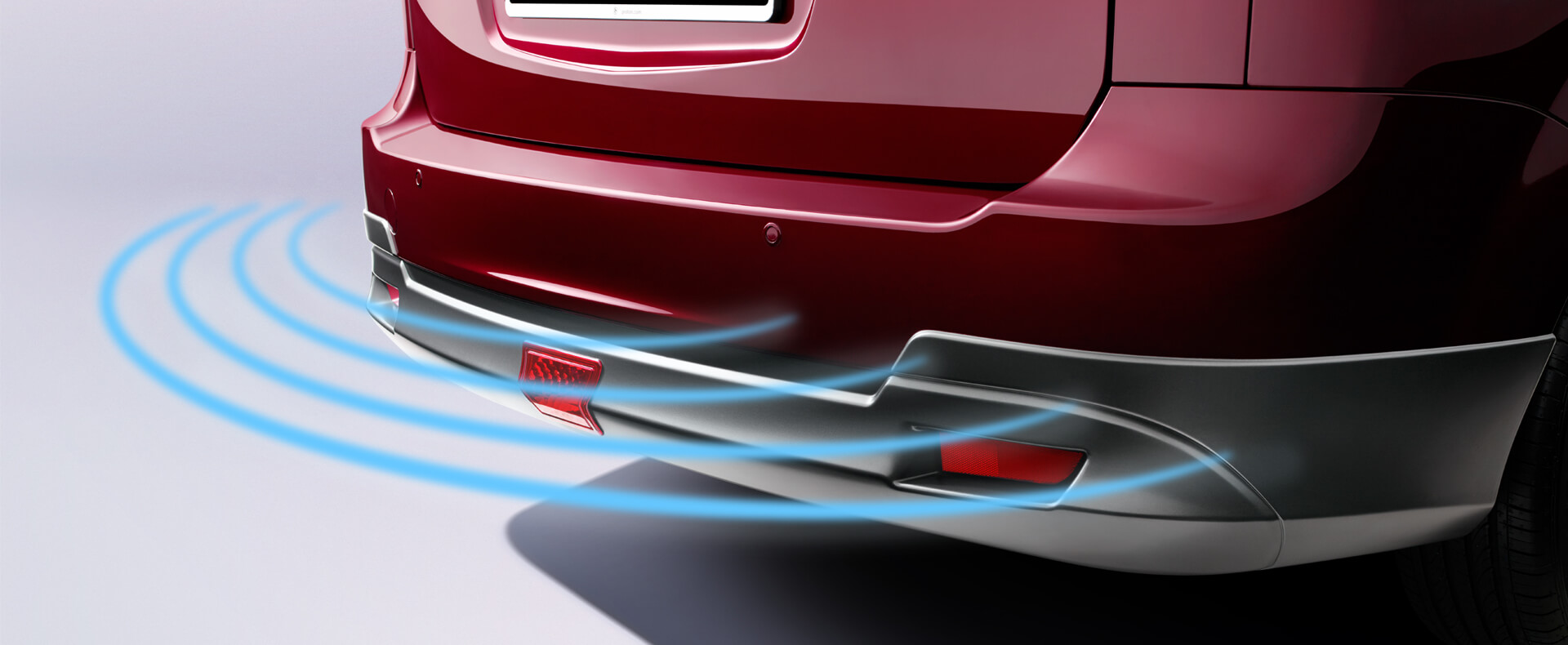 Rear Parking Sensors.
Negotiate tight parking spaces safely thanks to rear parking sensors that make reversing a breeze.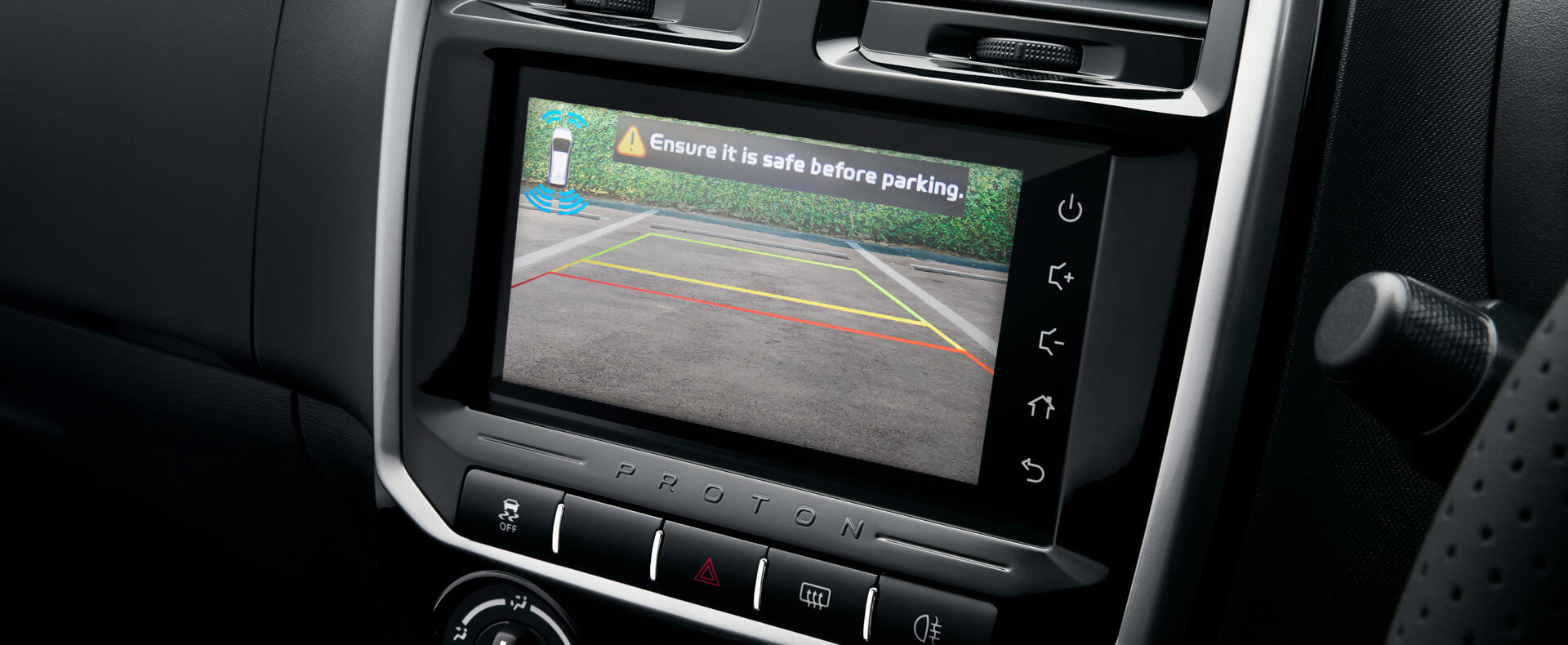 Reverse Camera.
Additional safety is provided by a reverse camera that helps ensure there are no blind spots when backing up.
*Available in Premium variant only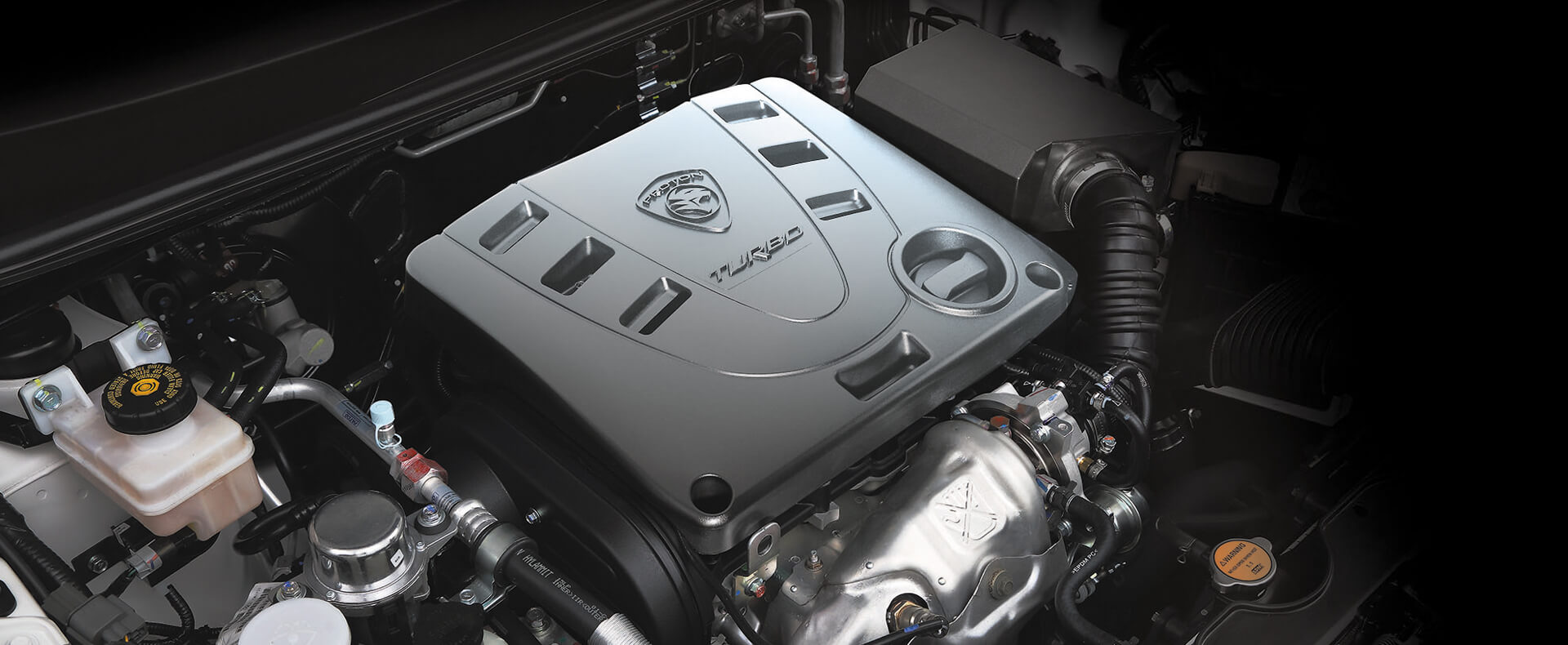 1.6L Turbo Engine with 103 kW Power and 205 Nm Torque.
The only turbocharged MPV from a national brand, the Exora easily overtakes the competition thanks to its 1.6L turbo engine. Revel in the response and electrifying performance of the Exora's turbocharged engine with 103 kW of power and 205 Nm of torque.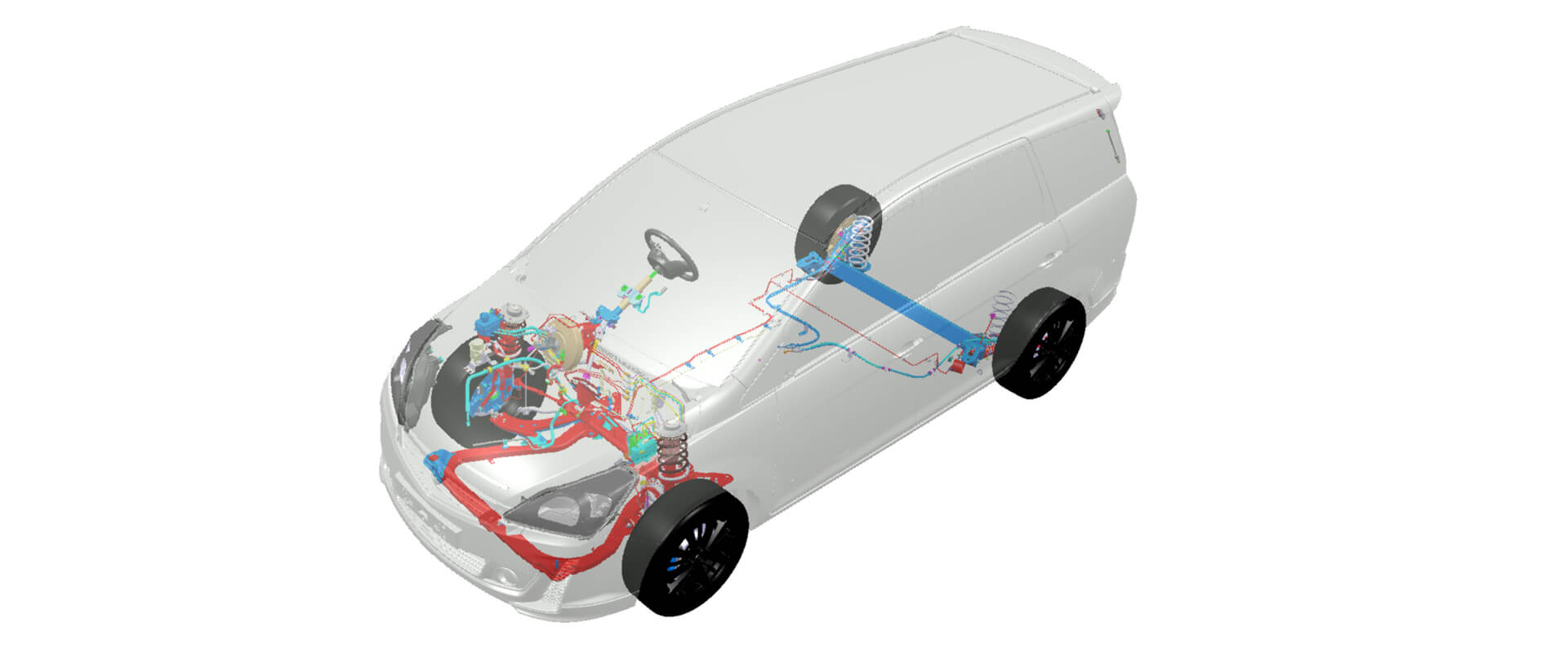 Responsive Driving.
The Exora is responsive to your driving needs and has the ability to perform and meet those needs. Drive safely and comfortably, with a suspension system that sustains ride quality and supports cornering maneuvers, the Exora delivers a less bumpy ride when driving over road imperfections.
Perfection From Every Angle
COMPARE, COMMAND AND CONQUER