N95 Cabin Filter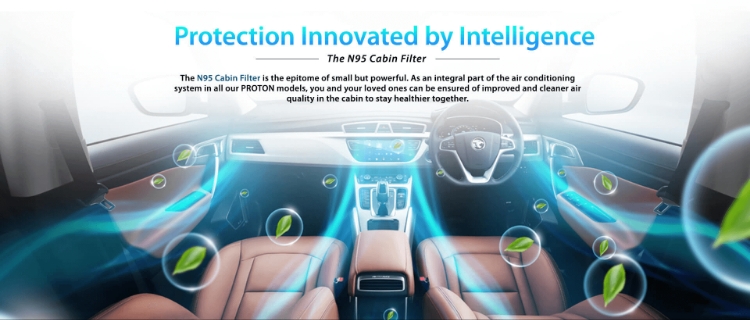 ENHANCE THE AIR QUALITY IN YOUR CABIN
Blocks harmful particles. Purifies the air.
The N95 Cabin Filter is always ready to provide a cleaner environment in the cabin to give you extra peace of mind:
Effectively filters smoke particulates, dust, bacteria and other pollutants
Functions in both fresh and recirculation modes of the air-conditioning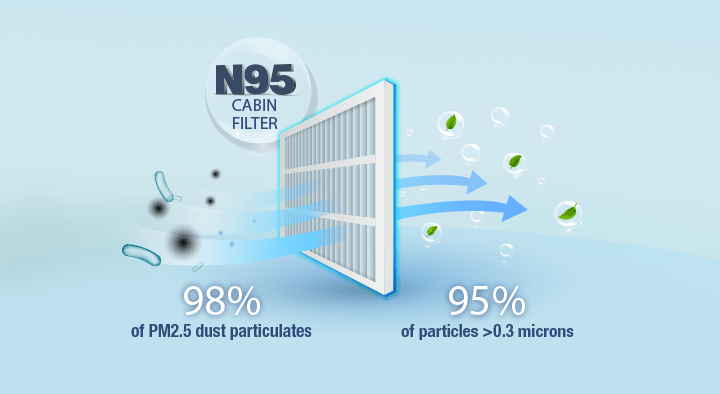 PROTON INTELLIGENT AIR PURIFICATION SYSTEM (P-IAPS)
A PROTON X70 Exclusive
This highly efficient Intelligent Air Purification system brings together the PROTON X70's Air Purifier System (featuring an ioniser, HEPA filter and activated carbon) and N95 Cabin Filter to work twice as efficiently to improve the air quality within the cabin.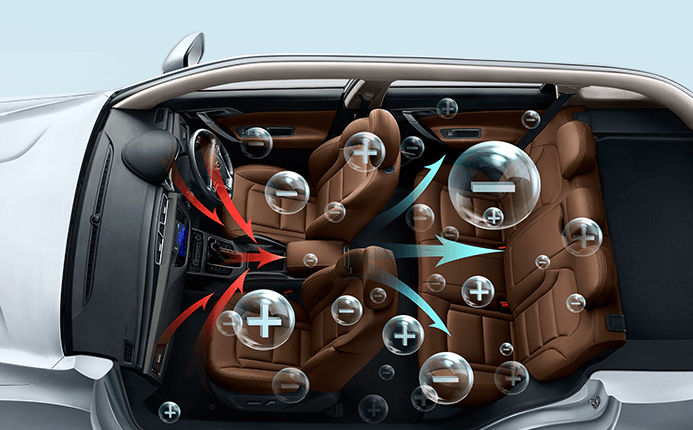 WANT TO EXPERIENCE THE N95 CABIN FILTER AT WORK?
The good news is, this innovative feature is now available in all PROTON models!